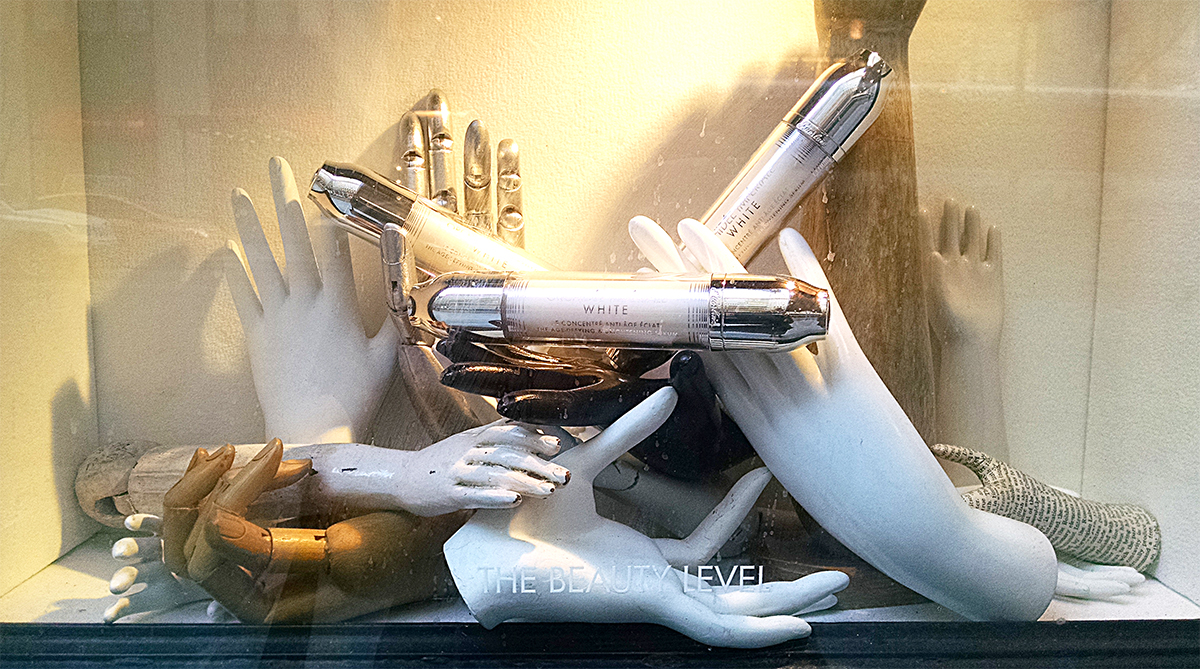 Sexual Wellness Gets a Beauty Makeover as Self-Care
The New Sexual Revolution is Self-Care
Sex toys are getting a redesign in the context of self-care. Moving into wellness and beauty categories, brands are reframing the context of how we relate to sex and self-pleasure as consumers take ownership of their health, wellness, and sexual expression.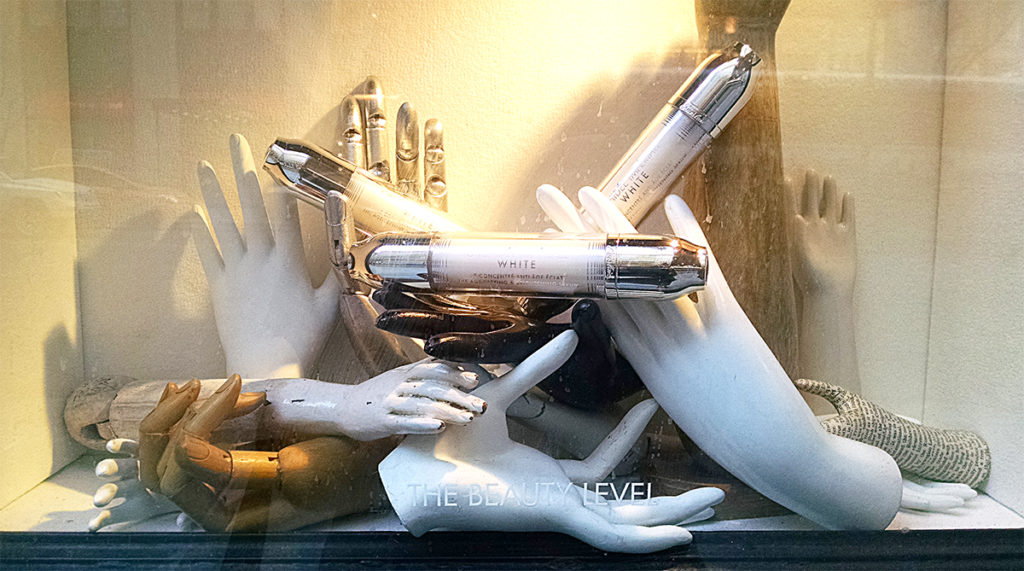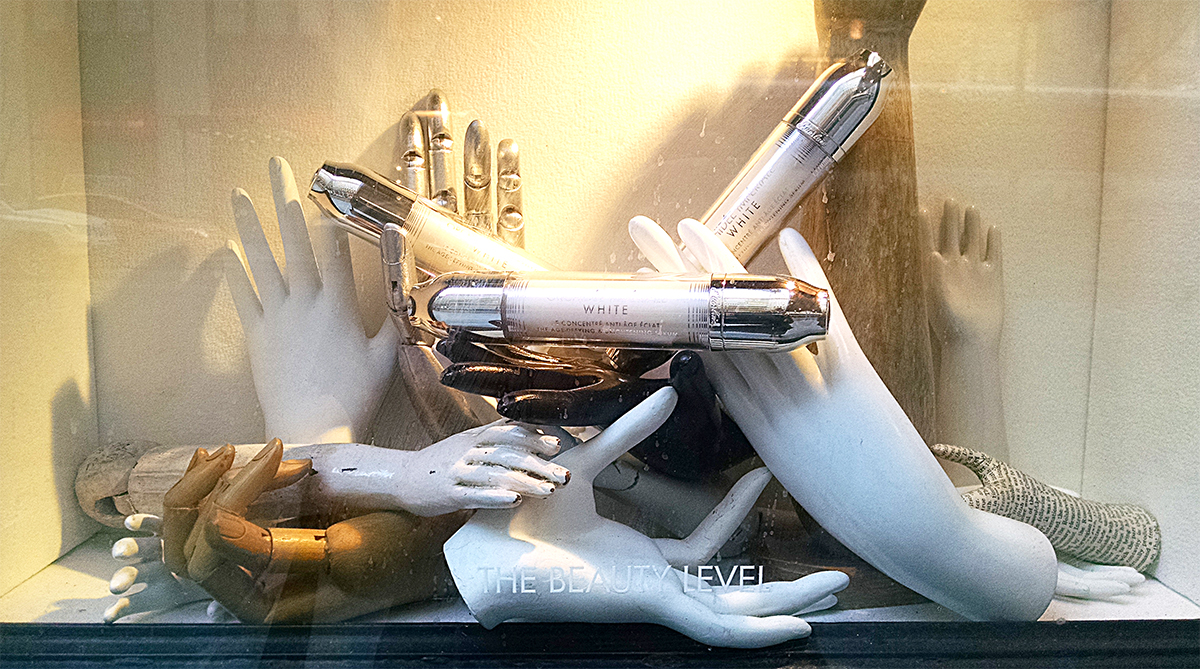 Sensuality
Sensuality rather than fetishism motivated innovative design at the Brooklyn Sex Expo with pulsating devices that simulate the feeling of being kissed. Female focused, non-penis shapes that stimulate the labia, clitoris and exterior areas of the vagina were among the newest and most popular designs. With touch and sensory being a reported trend across categories, it's clear that consumers are craving more physical experiences. Our digital lifestyles leave our bodies unstimulated and largely neglected. Similarly, as statistics from this report show, digital dating has made it difficult to connect with people and find truly intimate and romantic relationships, especially among millennials.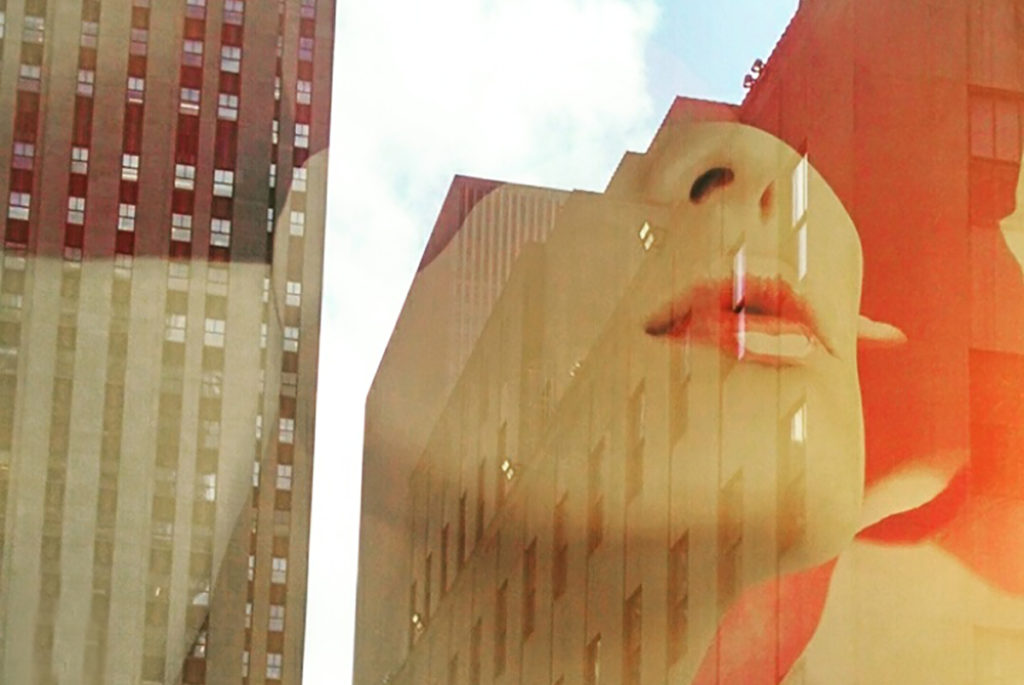 Mindfulness and Intimacy
Psychologists and mindfulness practitioners suggest that in order to love others we must first learn to love ourselves. Perhaps there was a deeper social message at Sex Expo to spend more time exploring who we are and what turns us on so that we can create intimacy and connection. It's interesting that many of the self-pleasuring devices were equally versatile at adapting to partner play. Perhaps masturbation is the new meditation. When we know ourselves and gain confidence in that expression, we can then connect with others and find deeper relationships.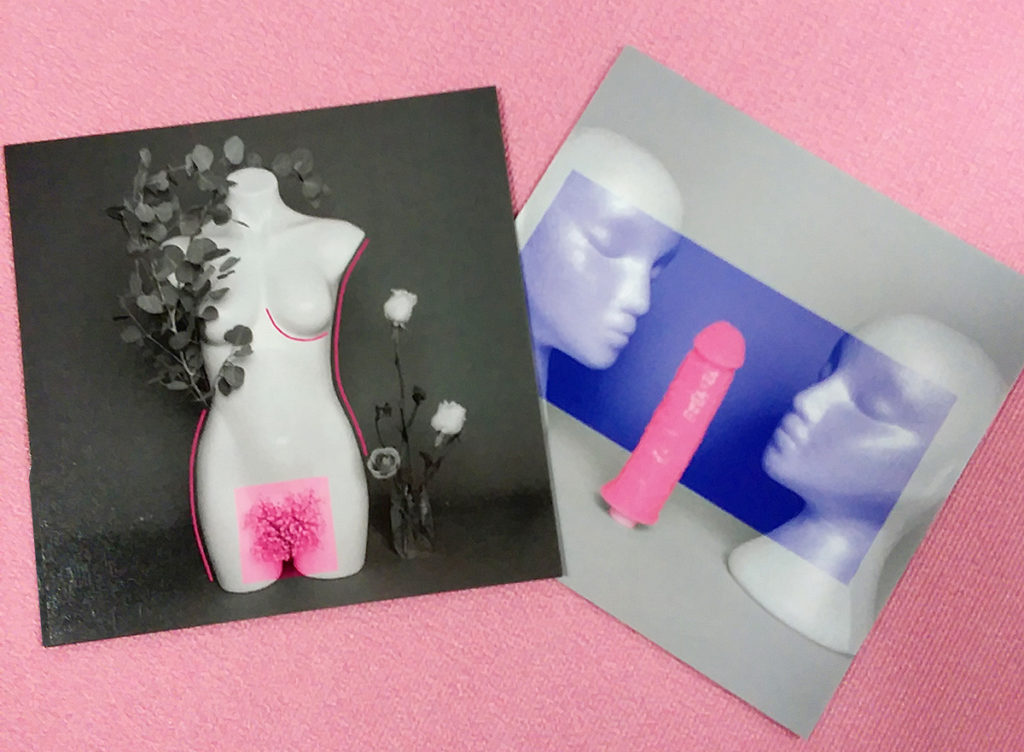 Wellness
With rising healthcare costs as well as stress and anxiety levels, people are looking for DIY ways to be healthy and deal with stress. Globally, people are experiencing increased stress levels since 2017, according to a recent study by Gallup World Emotions . In 2019, the U.S. is leading at 55%, one of the highest ratings in the world. Given that researchers are starting to link negative feelings with physical health and longevity, it's not surprising that the wellness industry has grown 12.8% in the last two years according to the Global Wellness Institute (GWI). Valued at $4.2 Trillion and projected to grow 8% in the next five years, wellness is expected to reach over $197 billion by 2022.  Among the top 10 market trends driving this growth are personal care beauty, nutrition, wellness tourism, and mind-body fitness according to Fast Company. It's clear that consumers are taking health and wellbeing into their own hands.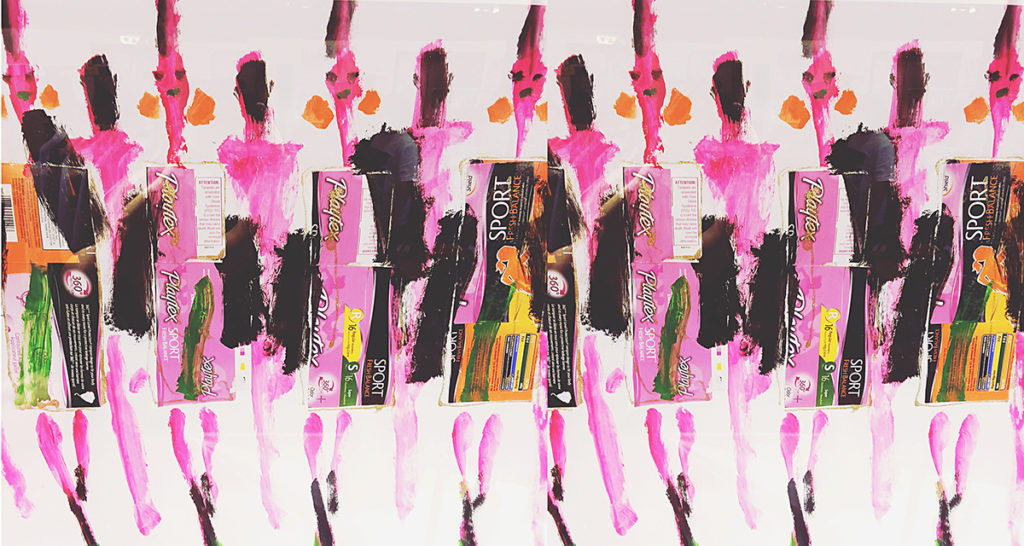 Singles Living
With shifting lifestyle trends and changing attitudes toward marriage, the single living population is expected to reach 41.4 million by 2030 . Millennials are deeply affected by these shifting cultural paradigms as well as digital dating. The American Psychological Association recently found that Millennials report more stress than any other generation with social phobias being the most common. Social Anxiety Disorder affects 6.8% of the U.S. population and is equally common among men and women and typically begins around the age of 13, during puberty.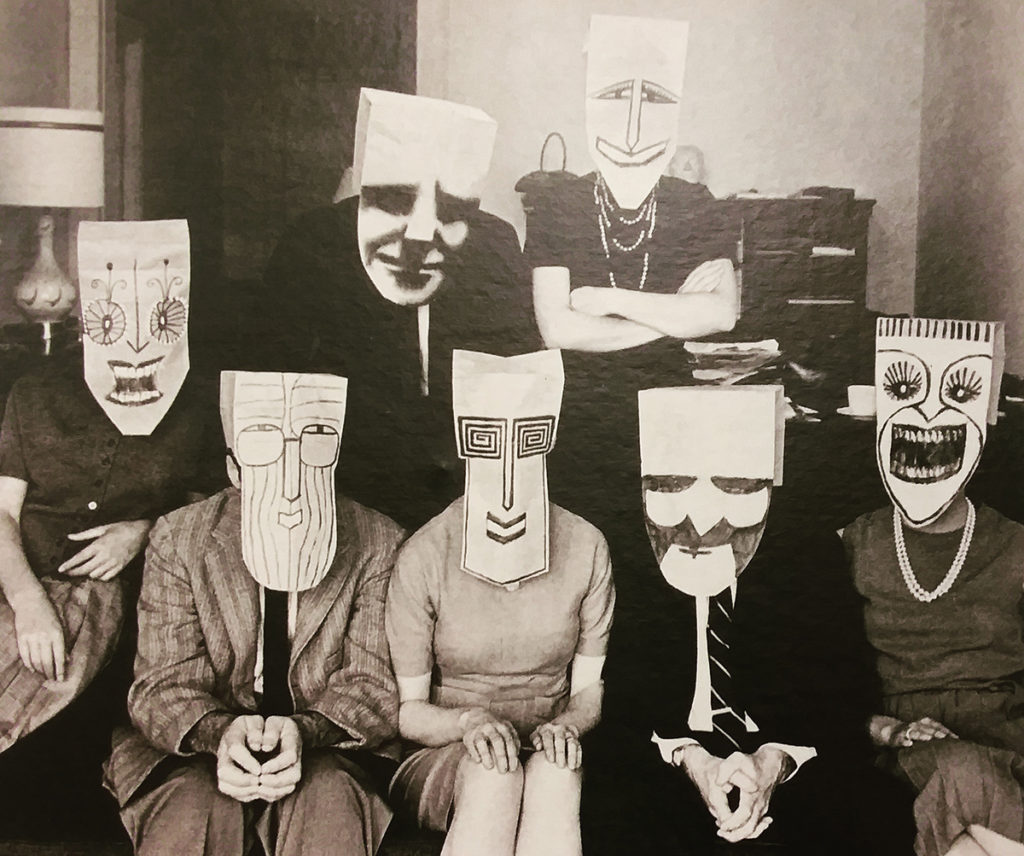 Social Anxiety
Millennials have a reputation as the hook-up culture enabled by digital dating platforms. However, this assumption may not be entirely accurate. According to Pew Research, online dating frequently never progresses offline. Theories suggest that being constantly surrounded by content and exterior dialog, as well as pressure to project an image online, stops young people from developing self-awareness and being comfortable with themselves or others in real life (IRL) interactions. A study performed by the insurance company CIGNA and another from Ipsos found that young people with higher rates of social media use are more likely to report feeling lonely and in poor health than senior citizens. This is concerning since loneliness is believed to have the same effect on mortality as smoking 15 cigarettes a day, making it more dangerous than obesity. By 2030 we may well have a loneliness epidemic that is fully preventable through self-awareness and human connection.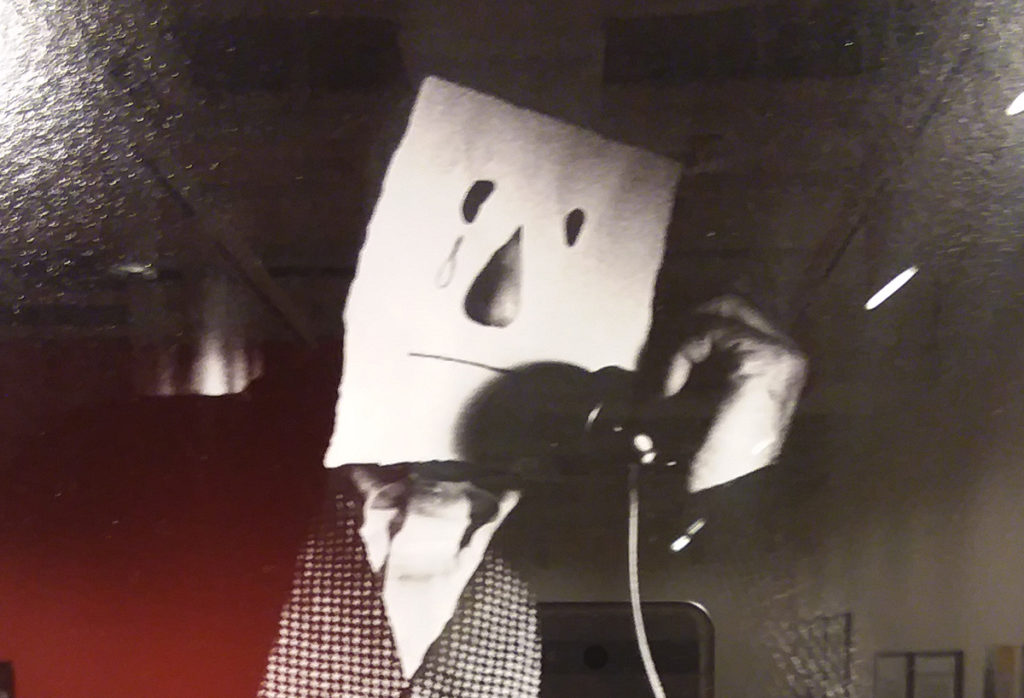 Innovative Brands
At the Brooklyn Sex Expo brand ambassadors educated attendees about specific pleasure points of the body, encouraging experimentation and self-pleasing exploration. Brand messaging played toward female empowerment, destigmatizing female masturbation. New, versatile vibrators make partner play and self-exploration a seamless experience while personal products tended to look like cute Japanese desk top toys, high-end beauty products, and tech devices.



Beauty brand Clio is pioneering the connection between self-care, health, and beauty for mainstream stores such as Walmart and Target. The brand has developed affordable personal care devices from its existing grooming product technology and popular designs from the market. Clio's PlusOne collection is the first line of premium devices to hit Walmart and Target shelves. These affordable, accessible and playfully packaged products are a strong indicator that normalizing personal pleasure is underway.  The collection is likely to roll out in Pharmacies by 2020.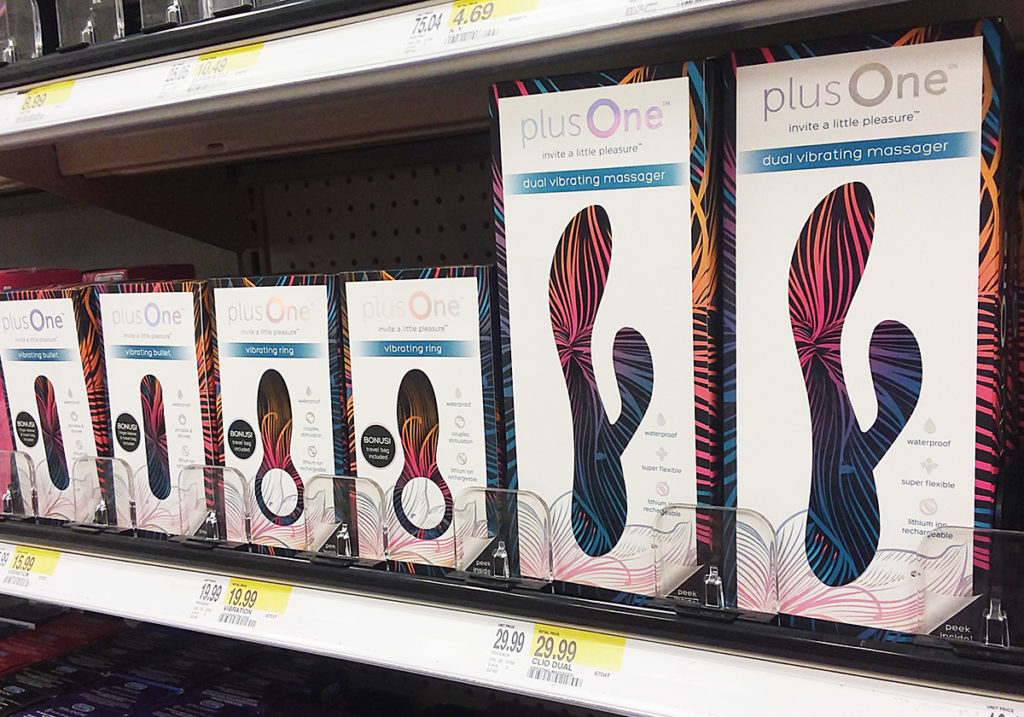 Sex toy brand Satisfyer has taken a holistic body-mind approach to its product assortment with a focus on neurologically connected pleasure points. A new line of feminine anal plugs encourages alternative pleasure areas of the body with introductory widths, shapes, and textures for play and experimentation.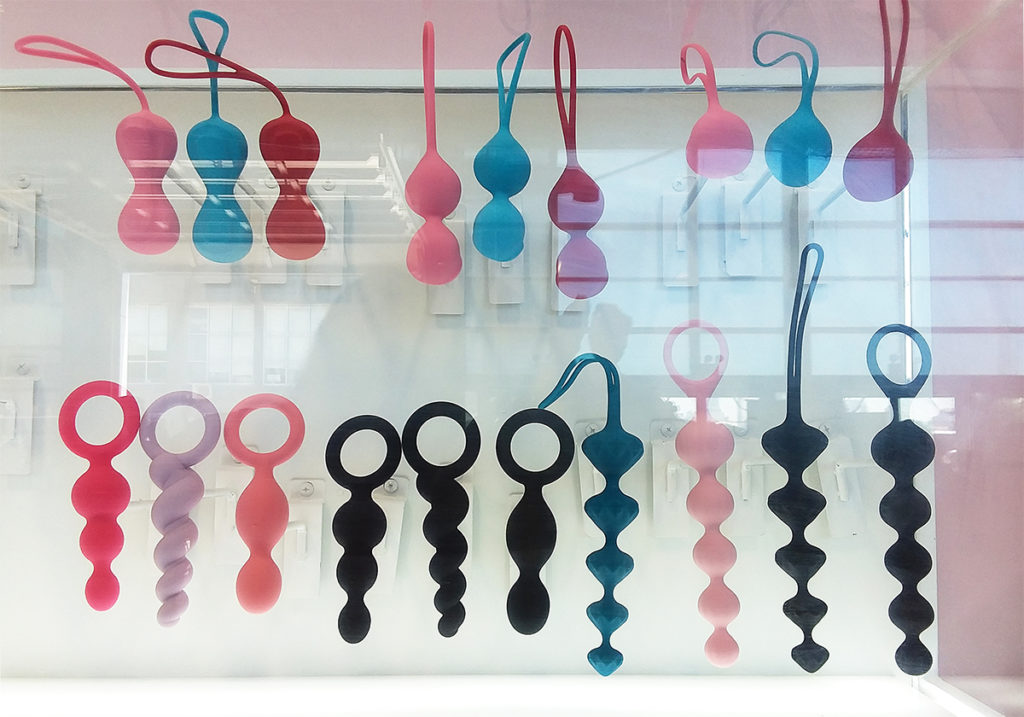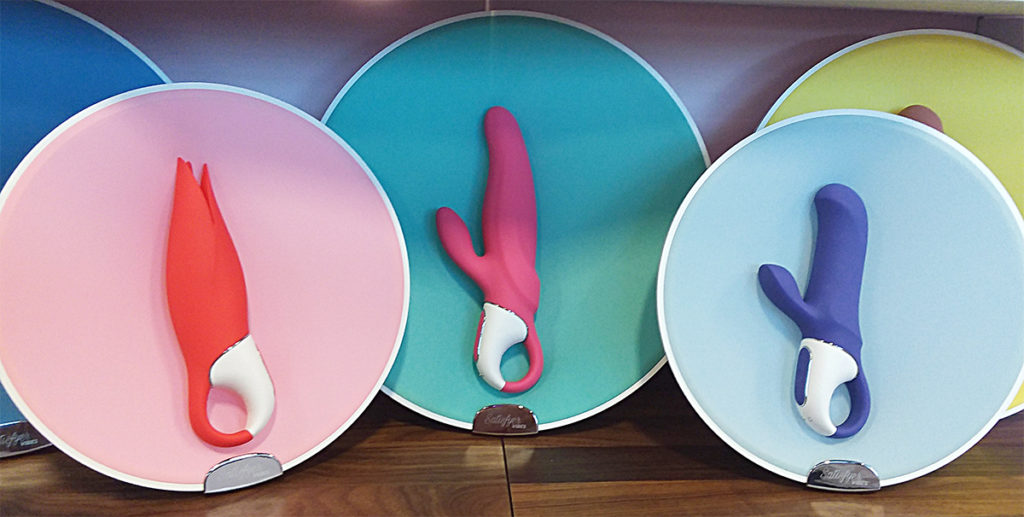 Dame, founded in 2014 launched its first product on Indiegogo and later Kickstarter. Founded by two female developers, Alex Fine, a sexologist and Janet Lieberman an engineer has developed a line of non-penis shaped vibrators that function for both self-care and partner play. Additionally, the product Fin is ergonomically designed and inclusive of handicapped or elder adults with hand dexterity limitations.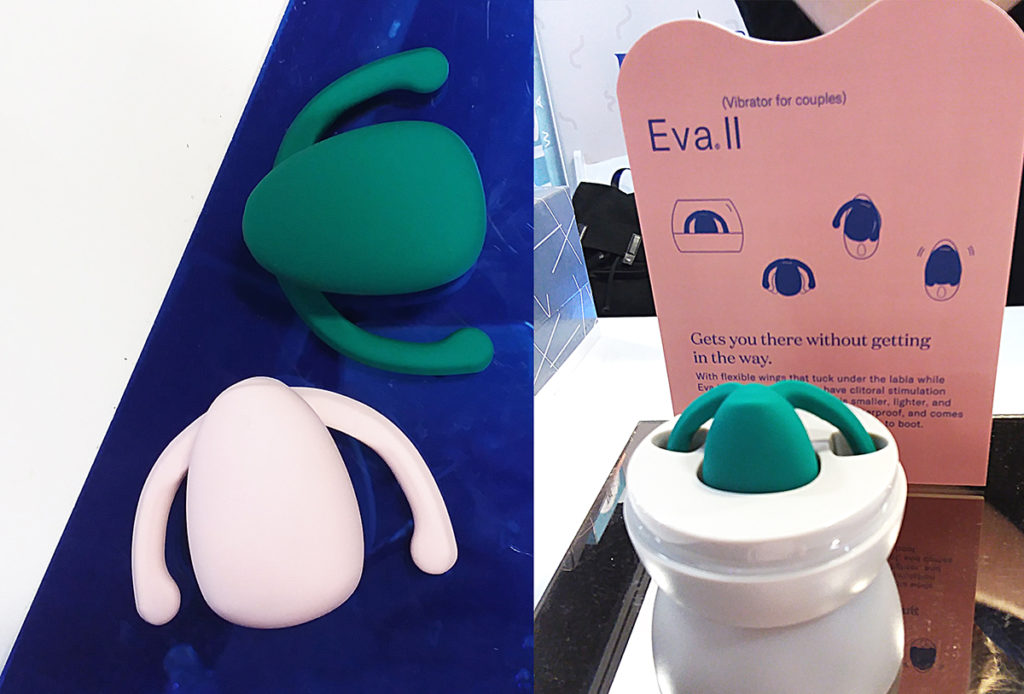 Services & Communities
Chaturbate is a cam based amateur pornography that uniquely combines conversation with masturbation in community chatrooms. The Chaturbate community is an active one with members becoming loyal fans of performers who offer a range of shows. Patrons can enter a chatroom for free and tip with a group of people to get the model to perform certain tasks or pay extra for a private show. Patrons can also send gifts from brands like Victoria's Secret, LoveHoney and Amazon's Wish List. Like Uber, the service is provided by private individuals who are paid earnings from the site.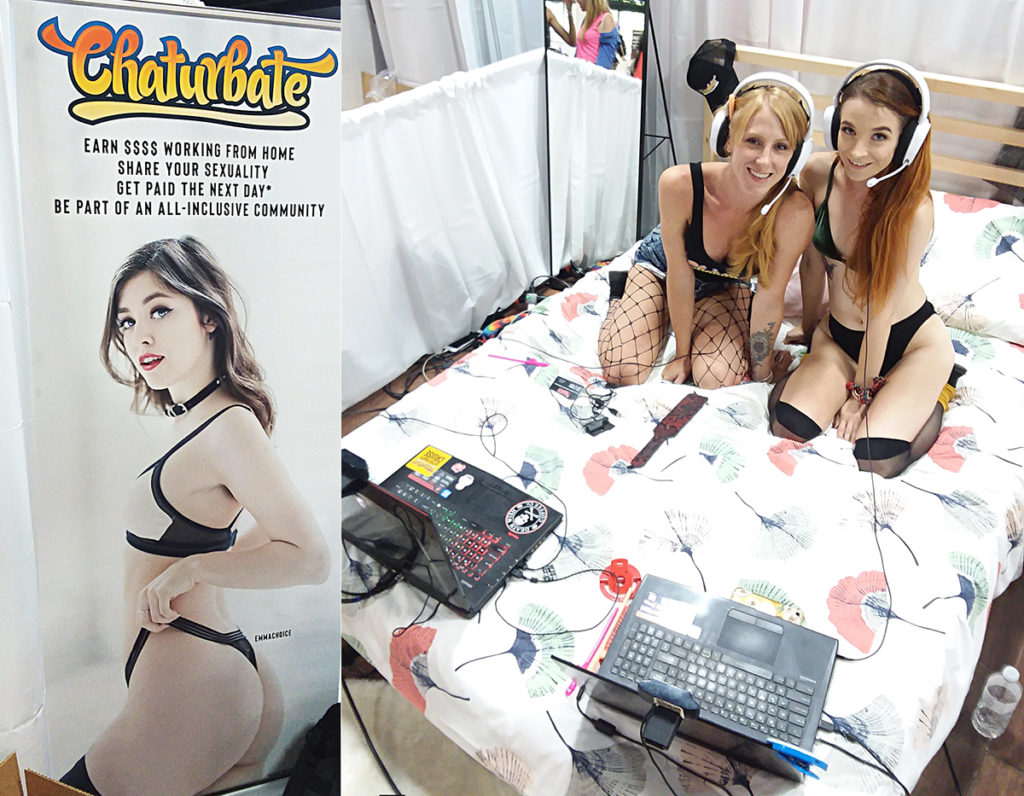 One Leg Up NYC is a members-only erotic party scene in New York City. The 20-year-old service known for developing a "Sensual Movement" for men and women is not new. The concept, however, is ahead of its time and quite relevant. The woman-led organization is structured to create a safe space in support of women exploring their sexuality. Applicants are screened and approved by the owner who is a woman known as Palagia. Only couples and single women may apply and become paid subscribing members receiving discounts to events. In recent years, Palagia has noticed a lack of imagination, sensuality, and intimacy among it's younger members. She blames the smartphone for what she calls a global "intimacy recession" and unwillingness to possess the self. As such, Cloud-9 is an extension of OLU offering Self Possession Workshops and coaching sessions that instruct on intimacy, sexuality, sensuality, anatomy and intimate connection.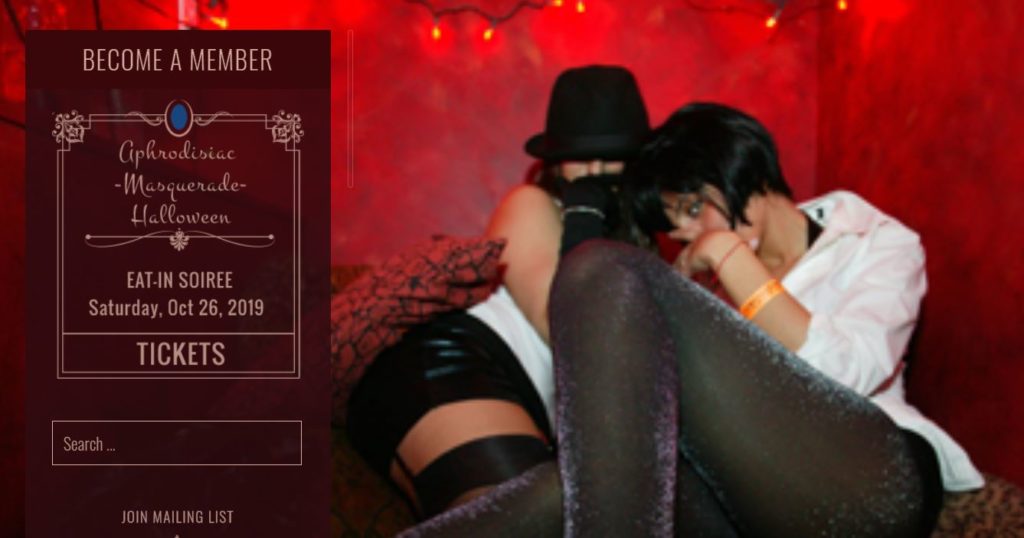 Hacienda is a sex positivity community that incorporates interior design to create beautiful spaces that inspire consenting adults to celebrate sex and self-expression. More like a hospitality venue, Hacienda owns and operates Hacienda Studio, an event and content production space located in Brooklyn, and Hacienda Maison in New Orleans, a hedonistic guesthouse and retreat center. The community hosts education and workshop events, parties and social mixers. The curation of furniture, props, and decor fosters an ever-changing rotation of experiences.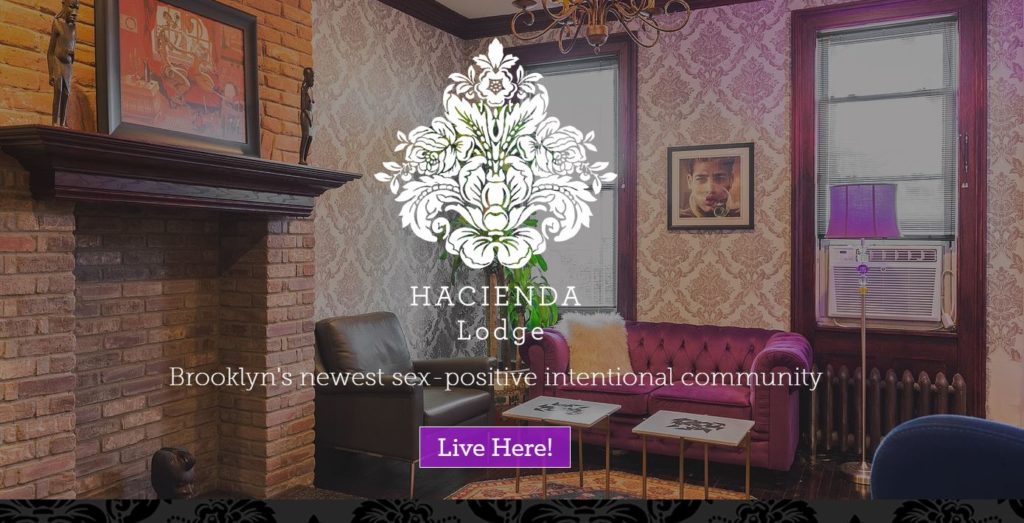 Self Preservation
As the in-flight crisis pamphlet instructs, "secure your own device before assisting others," self-care is just as much for the benefit of others as ourselves. With premium sex toys hitting mass-market shelves at Target, and Walmart, there is potential for sexual wellness to become a mainstream form of meditation and self-awareness. The possibility that people will become calmer, less stressed versions of themselves could be a massive social movement led by destigmatizing one of our most basic needs.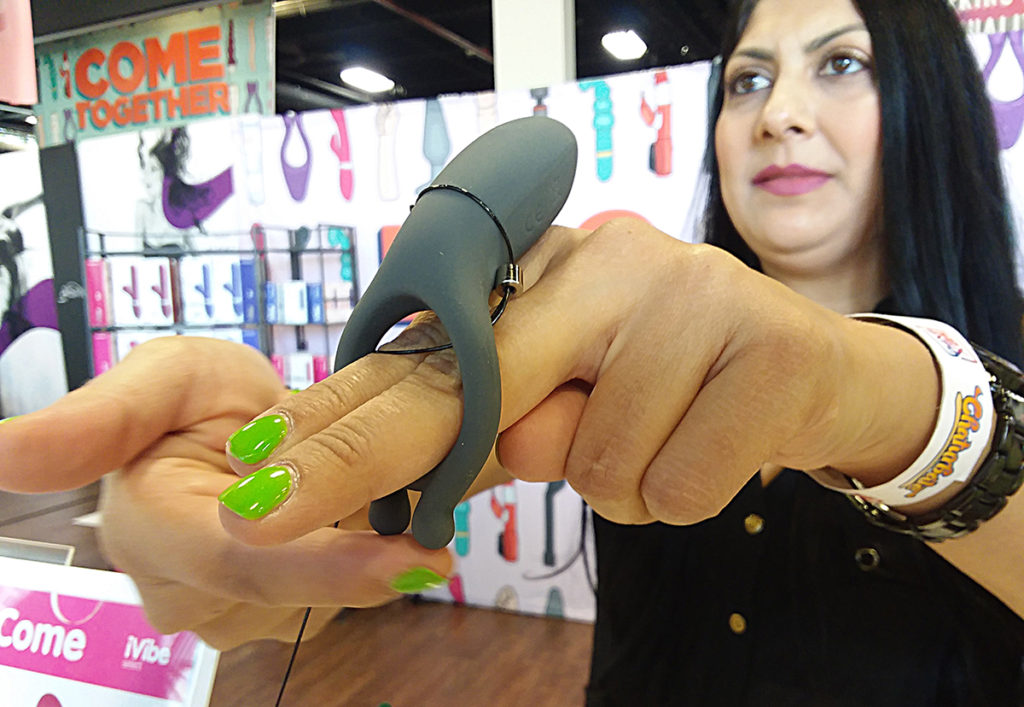 "In the case of an emergency, secure your own device before assisting others."
On the other hand, over popularizing sexual expression and masturbation could activate a more self-indulgent culture. As digital technology continues to disrupt physical connection by offering therapeutic apps, chatrooms, and social media, millennials may never get comfortable with physical connection. Opting out of physical participation, digital natives could be further isolated as AI and AR service technology develops and anxiety levels increase. Brands and services will be successful if they can enable consumers to embrace self-love and foster human connection.
https://garrottdesigns.com/wp-content/uploads/2019/10/Sexual-Beauty4.jpg
669
1200
Garette
https://garrottdesigns.com/wp-content/uploads/2022/03/GarrottDesigns-Space.png
Garette
2019-10-30 21:03:08
2019-10-30 21:03:08
Sexual Wellness Gets a Beauty Makeover as Self-Care