ShopTalk 2022: Post-Retail Apocalypse & Five Strategies for SME's to Leverage BIGcommerce
Retail in the US has faced numerous challenges long before Covid-19. Since 2010 the industry has undergone closures of physical, brick and mortar stores while shopping slowly shifted online and consumers abandoned traditional retail stores. The phenomenon was dubbed industry wide as the "Retail Apocalypse." Certainly, the pandemic  has exacerbated conditions creating the perfect storm, from store closures, supply chain woes to inflation. Retail continues to adapt, technology makes shopping on-line increasingly convenient. During the shutdown, however, consumers realized they missed going to the store.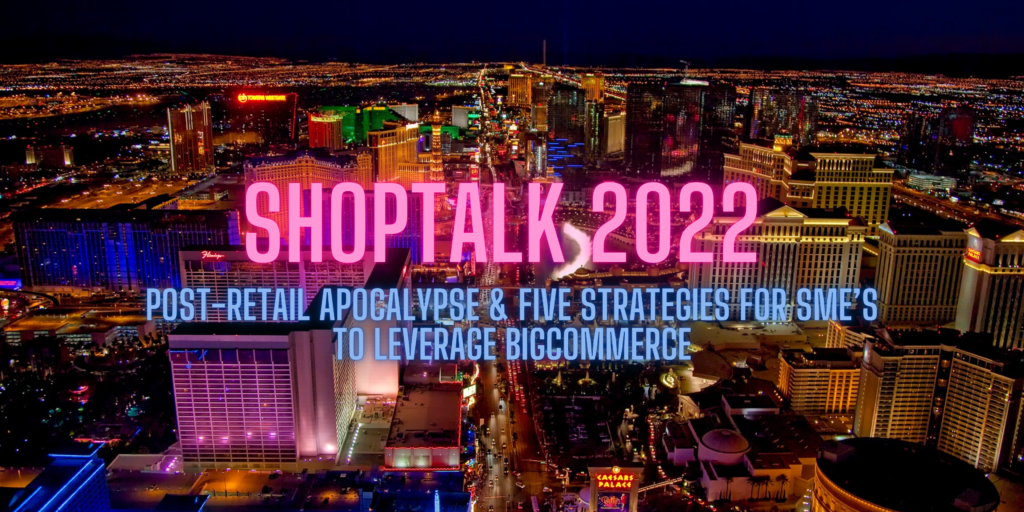 This year is retail's "Big Reunion," as the Shoptalk conference returns to Las Vegas. With 250+ speakers, two thirds of which were executive leaders at  C-Level or higher. The conference offered an opportunity to hear first hand how retail is evolving. Here are my three top takeaways from the conference and how small to medium sized brands (SME's) can develop winning strategies with limited resources and funds in the current marketplace.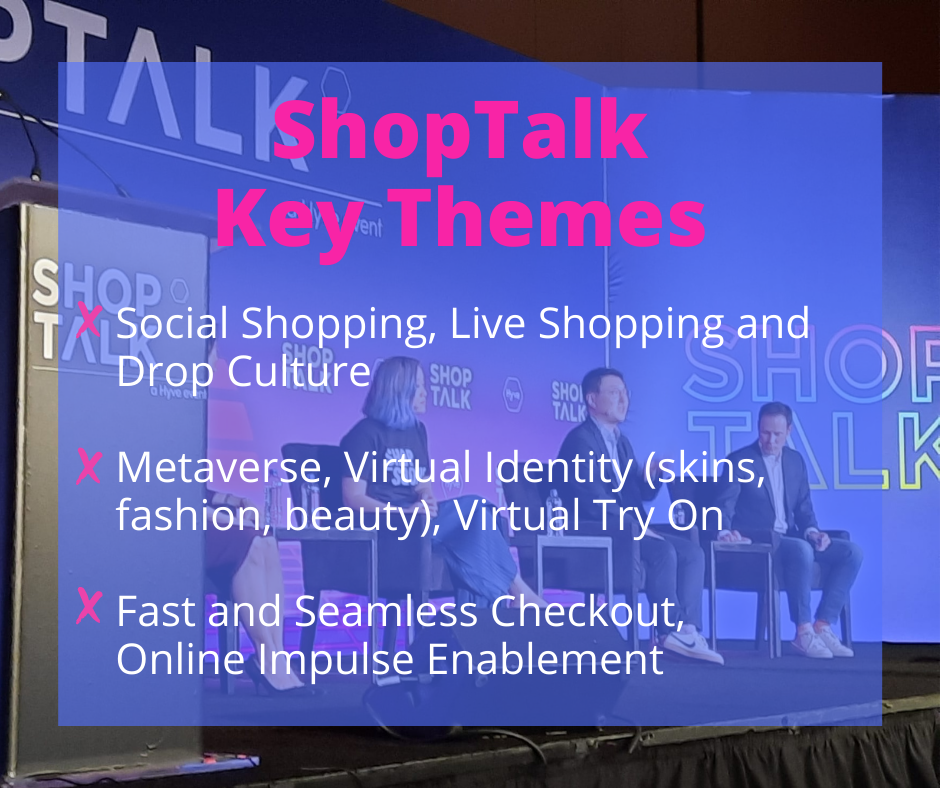 Social Commerce
Social commerce is an emerging trend hailing from China where technological platforms enable a seamless experience. One of the most highly attended panels at ShopTalk, "China and the World's Most Innovative Retail Experiences" included panelists Connie Chan, General Partner at Andreessen Horowitz, Jordan Berke, Founder & CEO of Tomorrow Retail Consulting, Liyia Wu, Founder & CEO of ShopShops and Tony Shan, Head of Tmall Global, the Americas, Alibaba. The panelists agreed this movement towards shoppable, live stream videos are highly engaging among consumers. This media channel will develop in the US as connectivity bandwidth, technology and seamless payments become more advanced.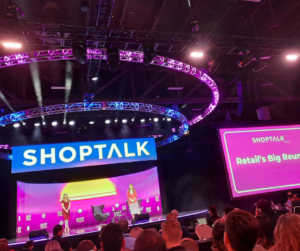 Shifting consumer behavior points to growth. According to Coresight Research's survey of US consumers (February 2021), which found that 32.7% of consumers had watched a shoppable livestream in the past year, and over half (52%) of livestream viewers made purchases during a livestream. Further, 23.5% of consumers under 45 have purchased products on shoppable livestream.
Holden Bale is responsible for leading the global commerce practice at HUGE. Bale presented insights on The Future of Marketplaces. The report observes that social commerce is 44% of the $109B Southeast Asian eCommerce market, and accounts for 13% of digital commerce in China. With 'huge' growth potential in China, American consumers mirror similar behaviors. The implications of which are inspiring.
Both the China based panel and the presentation from HUGE highlighted social selling on apps like NTWRK and VeriShop, along with platforms like HypeBeast and BuzzFeed to have engaged audiences in a way that eludes traditional department stores. With limited edition drops, collabs and exclusives, the attention of the customer is constantly engaging, chatting and sharing purchases within the platform, and on social media. Social commerce is able to respond more quickly to consumer demands and interests. On-line festivals and exclusive collaborations that are promoted alongside sports and music events are converting faster than traditional retail can stock shelves.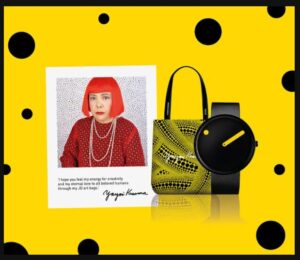 An example of an SME that can leverage an affluent social commerce community is Copenhagen Watch Group, a design oriented timepiece brand with PICTO, a contemporary watch brand and  Arne Jacobsen, a legacy timepiece brand among the group's portfolio. PICTO watches offer an art driven, design minded picture of time that is abstract in concept. For the creative driven, curatorial minded influencer, social content could be the channel supporting consumer discovery for a style minded demographic that can also envision an abstraction of time and artful collaborations such as Yayoi Kusama as experience in the 3WEB stratosphere.
Playing in the Metaverse
During the "Rapid-Fire Analysis: Emerging Digital Technologies that Live Up to the Hype" panel, Liz Bacelar, Executive Director of Global Tech Innovation at Estée Lauder, championed marketing in the Metaverse from the ground up.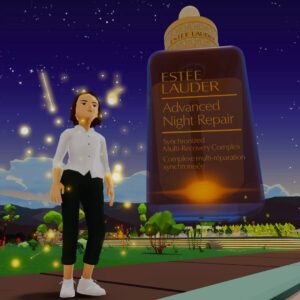 Bacelar described the Decentraland metaverse Fashion Week activation pop-up which promoted the top selling Advanced Night Repair skin care product. The wearable NFT gave users' avatars a virtual golden glow that went Viral.
On a seperate Keynote, Brieane Olson, President of US apparel brand PacSun similarly described their Roblox campaign offering users' a pair of  PacSun golden wings as a fashion accessory. Both examples provide implications of great potential for fashion and beauty market in the metaverse. Bacelar  prescribes that brands need to be playing in the metaverse now if they are going to succeed when it really hits the mainstream. "You have to be thinking about it or you're already late," said Bacelar.
Meanwhile, Anshu Bhardwaj, SVP, Technology Strategy & Commercialization for Walmart Global Tech and Meera Bhatia, Chief Operating Officer at Fabletics took a more focused approach to point-of-sale and frictionless technologies. Concerning 'innovation for innovation's sake,' Bhatia indicated that for Fabletics, the metaverse is at an experimental phase and sees it as non-essential for the time being.
Debate around investment vs. innovation continued to heat during the panel. Advice from Estée Lauder's Global Tech Innovation CEO may seem a bit out of reach for SME's when bandwidth and mind share is stretched day-to-day. The pressures dealing with supply chain and consumer demand alone can be overwhelming. Small and medium sized businesses simply don't have an entire team and funding dedicated to innovations beyond immediate scalability.
So, how can SME's get in the game? Cool brands have cool friends who also run cool businesses. If brands partnered with innovative digital media companies to develop mutual interest in portfolio expansion and innovative activations in the metaverse, both brands can seriously benefit from authentic engagement and community participation.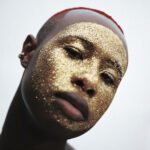 Submission Beauty is an example of a cool beauty brand tapped into the zeitgeist of  LGBTQ ethos towards inclusivity and self expression for all, with a sustainability commitment and creed that "plastic is poison". While they are raising seed fund capital, they already have a cult following and wildly enthusiastic participation from fashion week to music festivals.
If Submission were to partner with an up-and-coming digital fashion tech start-up like Mannd at South by Southwest (SXSW) for example, they could co-create a digital and physical activation like those created by PacSun and Estée Lauder with viral potential and scalability. Such an action could attract or even accelerate the seed funding process.
Quick & Seamless Check-Out 
In addition to social selling, discovery on digital platforms was a major topic of discussion. While impulse purchasing at the checkout counter and in physical retail stores has been perfected by the likes of Sephora and Nordstrom Rack. The greatest potential point of friction for on-line shopping is the check-out.
As retailers strive for the one-click checkout, they also want to increase impulse purchases. Up-selling and cross-selling is evolving towards in-cart recommendations, as well as "private-traffic" tactics like SMS texts, recommending additional products or services after the purchase. Of course, a brand's ecom game is only as good as the machine learning that supports it's platform. It's important for SME's to invest in the right support.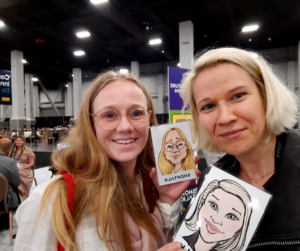 It was inspiring to attend this year's event and see how the industry has evolved significantly and, in some positive ways, as a result of COVID-19. Lock down has significantly changed consumer behavior, while new creative and innovative services have flourished. I find in particular social commerce, immersive VR,  and rapid check-out solutions very  interesting and I look forward to following the development and identifying the gems of opportunity amidst the chaos.
Action Points for SME's
Keep ownership of your brand by selling on-line and through social media. While traditional retail can be profitable, D2C (direct-to-consumer) is the best strategy for small and medium sized brands right now. 

Leverage social commerce platforms, participate in digital festivals and invest in live shopping hosts to further your brand in the form of limited edition, exclusive and collaborative drops.

Start playing in the Metashpear with your digital start up counterparts. You have a creative community of collaborators in the industry already. Partner with digital creatives who love fashion, beauty or furniture to create new experiences in the digital worlds they know and love. 

Frictionless payment is delightful but so is discovery. Invest in your shopable platforms and website to make paying quick and painless. But, also, foster discovery through the check out, SMS. Test newer vehicles of discovery beyond the recommendation bar at the bottom of the page or cross selling tags on the product page. 

Be authentically social. Show up in video, reels and on podcasts sharing your love of design and creative community with adjacent entities and creators. Engage creatively with your audience enabling them to co-create with you. You'll offer more reasons to come back than any big box department store could ever scale.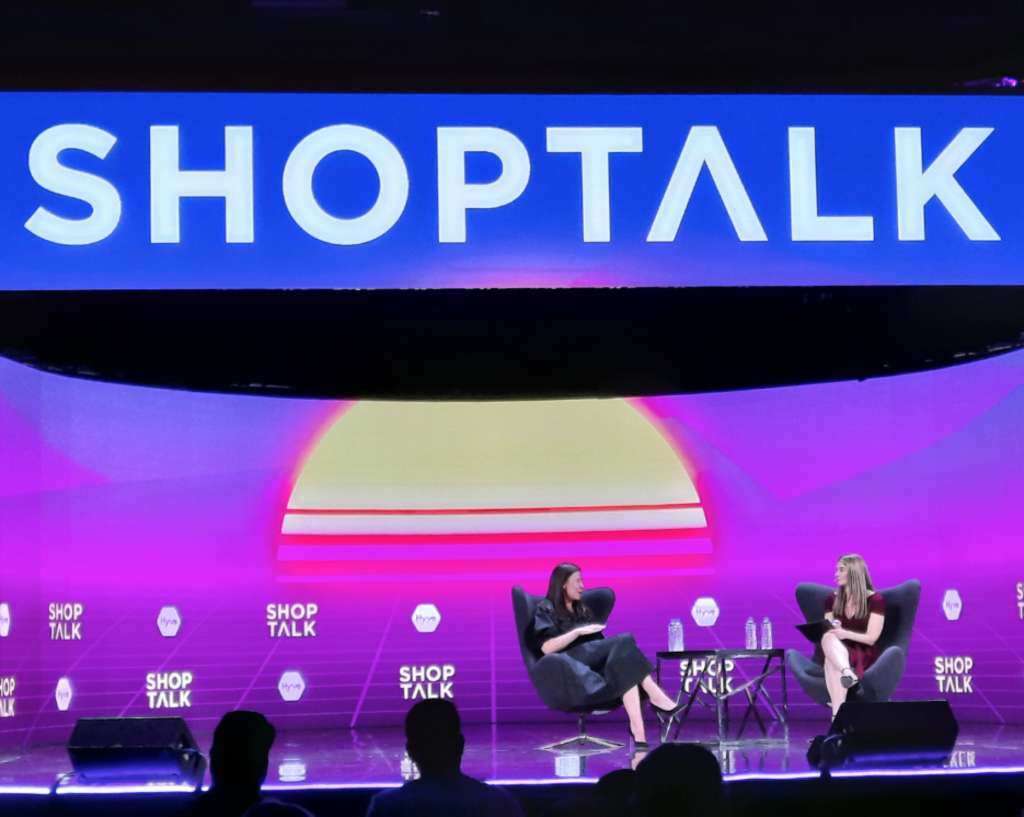 https://garrottdesigns.com/wp-content/uploads/2022/04/12-1024x512-1.png
512
1024
Sandra Squires
https://garrottdesigns.com/wp-content/uploads/2022/03/GarrottDesigns-Space.png
Sandra Squires
2022-04-10 14:25:21
2022-04-12 15:19:42
ShopTalk 2022: Post-Retail Apocalypse & Five Strategies for SME's to Leverage BIGcommerce