Build Expo NYC: Sustainable Cities & Workplace
How can cities be built and designed more sustainably? At Build Expo NYC, conversations emphasized the importance of the construction industry reducing CO2 emissions with innovative and smart sustainable solutions. Additionally, workplace interior design was thought of in sustainable frameworks that raise the work culture, making work itself more efficient and sustainable.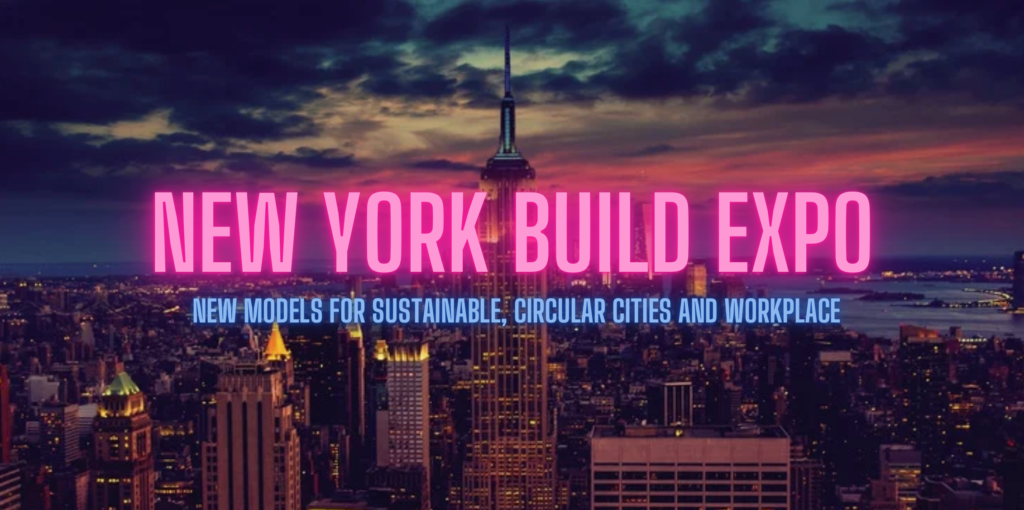 In 2019, NYC had set new sustainable codes to lower emissions by 2024, this included Local Law #97 (LL97). Unfortunately, the pandemic crisis would interrupt those ambitions. This year, it was great to see an even stronger commitment to sustainable initiatives. Conversations around carbon embodiment and high performance building case studies, Intelligent buildings, barriers  to implementation, digital disruption, retrofitting design against climate change, and workplaces of the future to name a few.
What is Local Law #97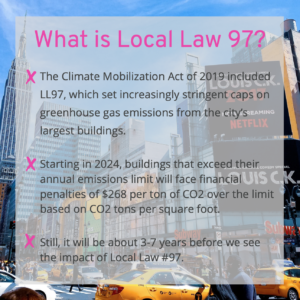 The Climate Mobilization Act of 2019 included LL97, which set increasingly stringent caps on greenhouse gas emissions from the city's largest buildings. Starting in 2024, buildings that exceed their annual emissions limit will face financial penalties of $268 per ton of CO2 over the limit based on CO2 tons per square foot. Still, it will be about 3-7 years before we see the impact of Local Law #97.
For the purposes of this article, we'll explore the barriers to implementation, intelligent buildings and ultimately how the workplace is being redesigned to improve efficiency, deliver value as well as quality of life for clients and employees.
Barriers to Implementation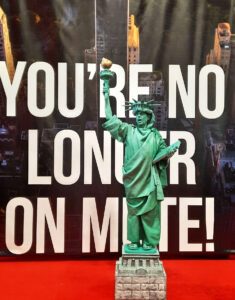 There are many barriers to implementation. While Covid-19 presented its own challenges, financing and outdated investment models were highlighted among them. It was mentioned that the high performance building is one that is already built. Knocking down and rebuilding is perhaps one of the least sustainable things we can do. However, retrofitting existing buildings holds a financial burden while different types of buildings require different types of solutions.
Cost effective and use-financing is feeling pressure by the city codes to upgrade. However, investors also have pressure to sell quickly as opposed to investing for the long term future. The buy low, sell quickly model passes along the risk while much needed improvements become increasingly more expensive and less likely to be addressed. Sooner or later, it will be crucial to flip the building or knock it down. Sustainable improvements will require a long term investor willing to create an asset for future owners.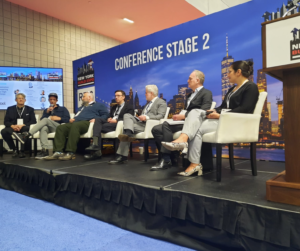 Kenneth Lewis, Managing Partner at Skidmore Owings & Merrill (SOM) and former President at the AIA NY Chapter, called for new financial models created in a different way to rate capital spend by separating operational and capital in the form of pace modeling and pace financing.
I've talked about new business models in relation to the fashion industry in my previous article, Sustainable Fashion from Copenhagen to New York: Going Big on Going Small. It's a sign of the times that new models of short term and long term investment, development, and measures of Return on Investment (ROI) will be necessary to designing a more sustainable and circular future.
The conversation at Build Expo reminded me of the business models inherent to the Nordic ways of doing business. Known as the "Triple Bottom Line," Nordic businesses measure and account for investment in the following three areas: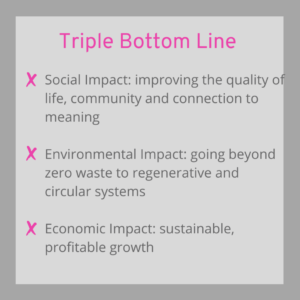 Focusing on "bottom line" only is a model left over from the industrial age of measurable inputs and outputs. While it's been a successful model for the last century, new conditions require evolved solutions. Naturally, advancements in technology, knowledge working and diminishing resources require new models and design thinking to advance outdated concepts of profit.
Smart Buildings
The City of New York aims for carbon free electric grind by 2040 requiring a shift for renewable sources capable of closed loop circular energy to modulate according to needs based on the grid. Power over ethernet, reconversions, motion sensors and Internet of Things (IoT) can reconvert to low frequency and redistribute energy, climate controls and air flow resources. Smart buildings may be the only way to get to Net Zero and even generate back into the grid.
Workplaces of the Future
The application of hybrid work is still evolving and the stigma from management around remote work is changing. NYC post Covid-19 has seen only 1-2 percent footprint reduction in workplace real estate. Other experts expect the workplace to have the next major design overhaul initiative much like we saw residential take during the pandemic.
During the Future of Workplace Panel at Build Expo NYC, Nikhita Iyar, Head of Product Marketing, Strategic Business at Moxtra, emphasized the importance of workflow framework and efficiency to first value delivery to clients.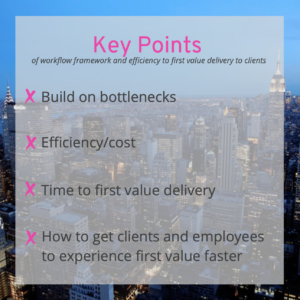 Similar sentiments were echoed by Kelly Bacon, Principal & Global Practice Lead, People + Place Advisory at ACOM. Bacon focused on the tech and operational side of hybrid work and need for establishing a new set of behaviors around mixed use working. Bacon described the effect of how quickly tech evolves and the pace in which people adopt tech as incongruent. These "Pace Layers" hold a  resistance to change that need to be addressed by organizations when adopting new technology or systems of communication and project management.
The panel also agreed that the future of work is too fluid for schedules. The choice between going to the office or working remotely is going to be about the work, not because it's Tuesday. People will come and go and use the space for what they need to do. For this reason, organizations and workflow systems need to be agile and office spaces need to be modular.
It was said earlier that redesigning the workplace will be the next movement in design. The new workplace will need to be equal parts functionality and beauty to attract employees back to the office.
The feel of the space will have to be better than at home for employees to choose a place workers want to go to, not a place they have to go to. From air quality to lighting, design and especially culture, organizations will have to test solutions. Designing for the future will require flexibility, infrastructure and materials to transform spaces for comfort, culture, efficiency and  safety.
Circular City Week
I was inspired to hear these conversations and see a greater engagement around circular and sustainable solutions. From a design and modular perspective, I work with some of the most sustainable brands in the world. With respect to workplace and residential modular solutions, I am excited to invite you to explore Danish design solutions at Circular City Week. In partnerships with Danish CleanTech Hub and The Consulate General of Denmark, the program will feature sustainable and circular furniture brands for the workplace and home. Join me, May 3rd-5th at 200 Lexington New York Design Center for 3 days celebrating sustainable Danish design. RSVP here.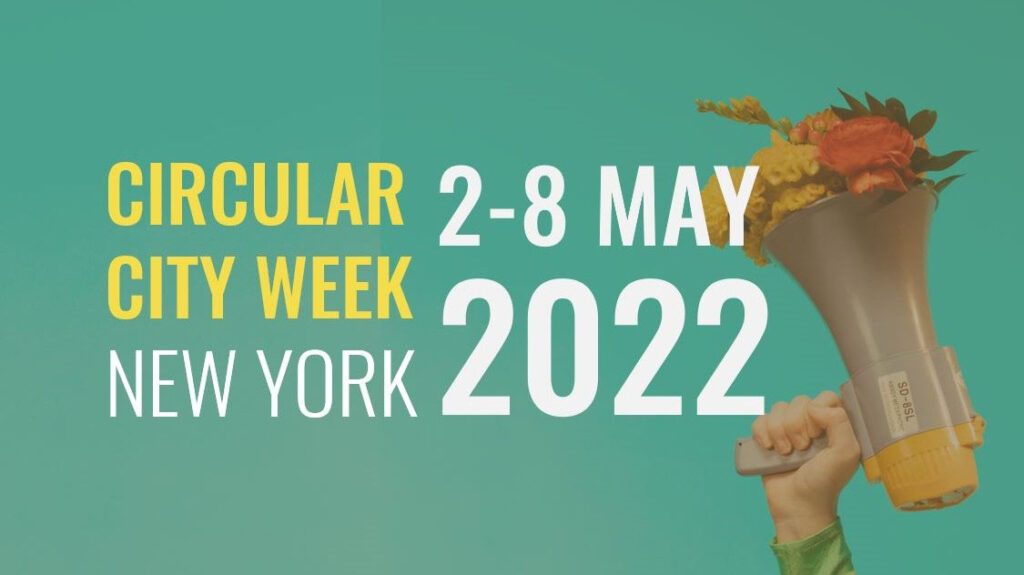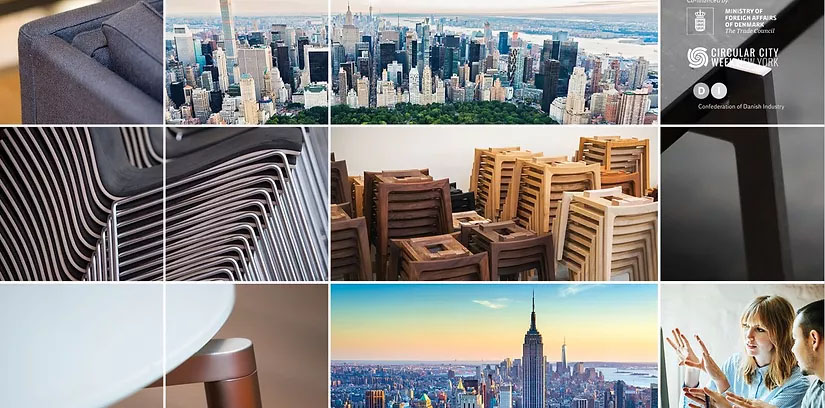 https://garrottdesigns.com/wp-content/uploads/2022/04/Headphoto_3-1024x510-1.png
510
1024
Sandra Squires
https://garrottdesigns.com/wp-content/uploads/2022/03/GarrottDesigns-Space.png
Sandra Squires
2022-03-20 14:26:10
2022-04-12 15:19:50
Build Expo NYC: Sustainable Cities & Workplace