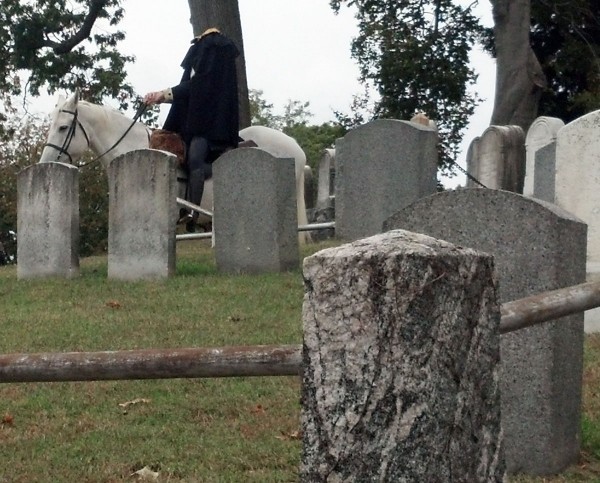 Sleepy Hollow Sketches and the Great Pumpkin Blaze

A curiosity for the creepy and beautiful places of the world permeates my adulthood as much as it did my fantastic childhood. The legend of

Sleepy Hollow

and the

Johnny Depp

representation of

Ichabod Crane

makes up my Halloween

nightmares, before Christmas

.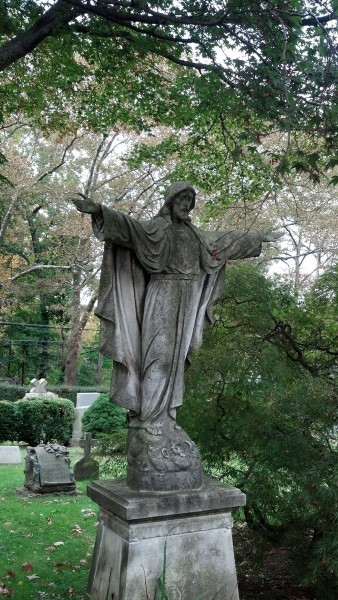 Each year, friends and I make a pilgrimage to visit

Sleepy Hollow Cemetery

, dine at

Bridge View Tavern

and marvel at the

Pumpkin Blaze

.  This year I brought along my sketchbook.

On such a lovely, crisp day it's hard to get the creeps, but what a beautiful walk of discovery in unlikely places.
We walked with a child's playful curiosity to some of my favorite mausoleums.
The creeps did find me however, when I came upon a quite hill and there I saw…HIM.
There he sat as I kept my distance, surely he hadn't come for me.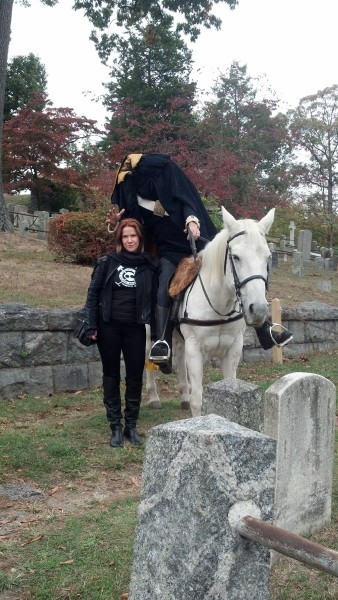 Oh, but he had! I narrowly escaped his grasp when he saw that I was a T-shirt wearing member of the

Society of Grave Robbers

. Thanks to

Gris Grimly

,I made away with my life and watercolors.

I sat down to sketch while the sun still cast wonderful shadows and set off the tree tops with color.

With that it was time to go, but as as we hurried back to the car…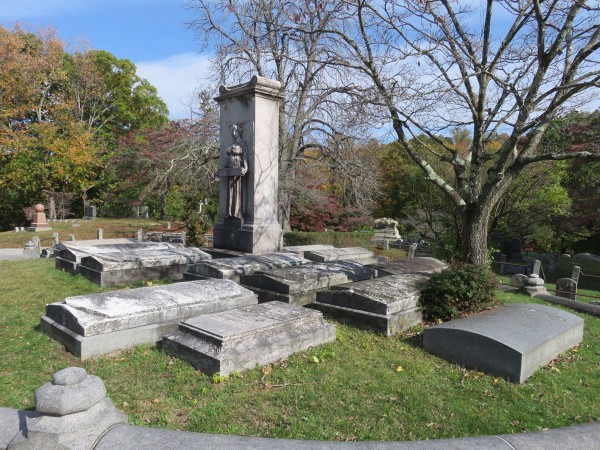 I wanted one more sketch. I fussed about to throw down one more bit of paint.
Luckily, a beer label from dinner was a fine Band-Aid for a lost and hurried passage.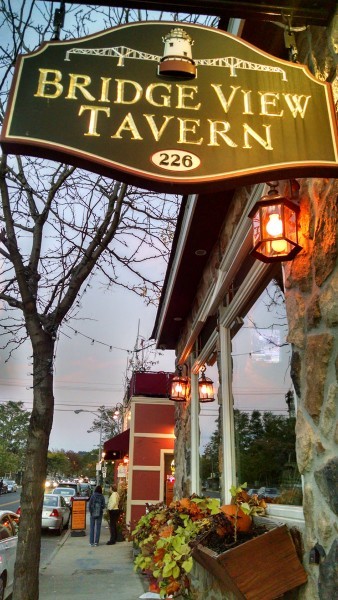 Thanks to Chris at

Bridge View Tavern

for a tasty dinner and fine brews.
We left Hudson Street just before dark and headed to the

Pumpkin Blaze

.
With a GA-zillion pumpkins glowing at you in the dark, who wouldn't get into the Halloween spirit, my favorite was Cat's Ally.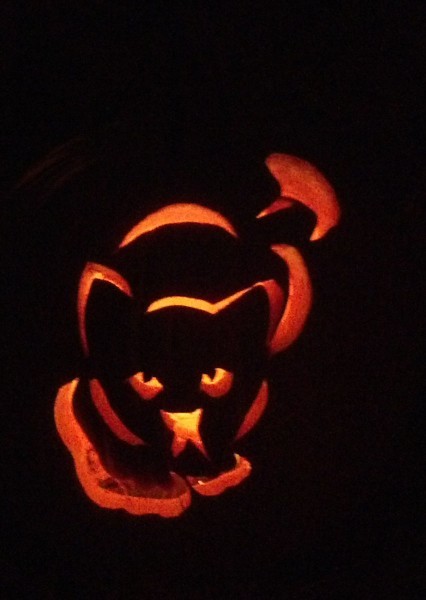 There was plenty to fright and delight.
 I love to greet each season with proper recognition and significance. It's part of the creative process and renews inspiration. Without change and the passage of time, things would surly get dull.

 The art of life is to take quite moments with observation…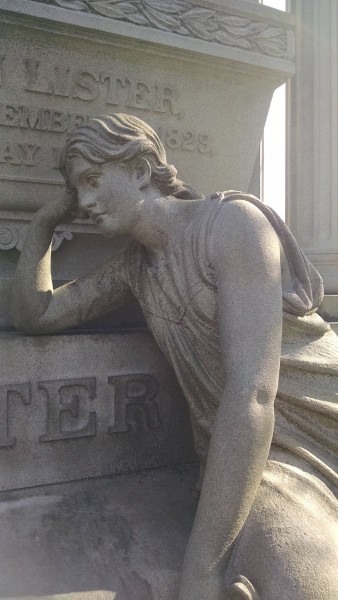 and  seek adventure with the curiosity of a child.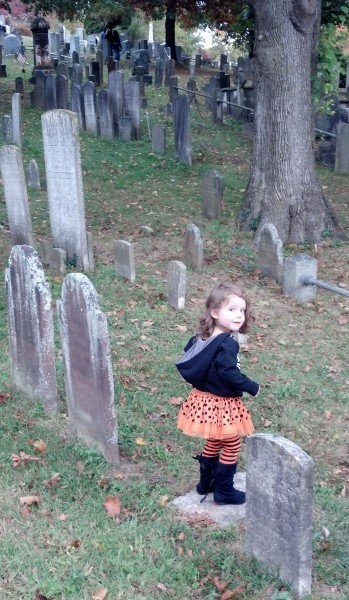 Happy Halloween and enjoy the season!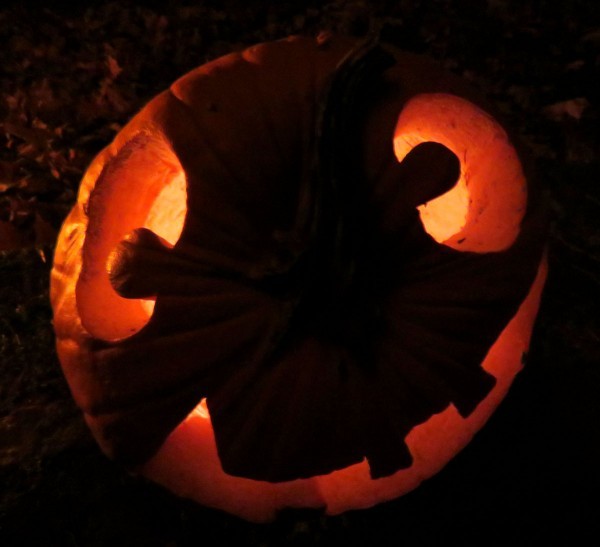 https://garrottdesigns.com/wp-content/uploads/2016/11/IMG_20131019_145917_959-600x483-1-1.jpg
483
600
Garette
https://garrottdesigns.com/wp-content/uploads/2022/03/GarrottDesigns-Space.png
Garette
2014-11-03 14:45:41
2017-02-07 20:06:36
Sleepy Hollow Sketches and the Great Pumpkin Blaze