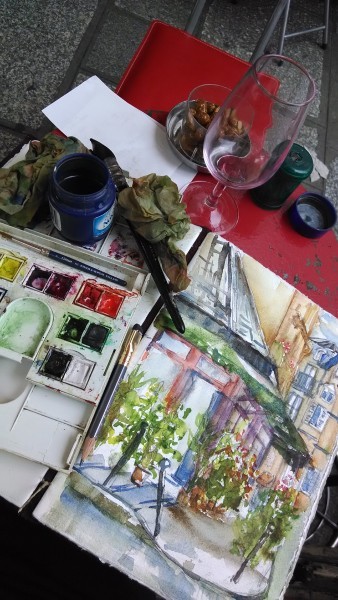 I've sketched on many trips;  Japan, Spain and Mexico but I've never had the time to completely fill a sketchbook full of drawings. This summer in Paris and Munich, with a little help from arty friends, I did a substantial amount of sketches and had many sketchy moments over a glass of wine, beer or espresso. Here is my

"Movable Feast"

in

sketch journal

form of Paris. Stay tuned for the Munich edition.
 This sketchbook was a gift bought for me in

Italy

with

hand made cotton paper

of good quality for watercolor. I had been saving it for an epic trip like this one.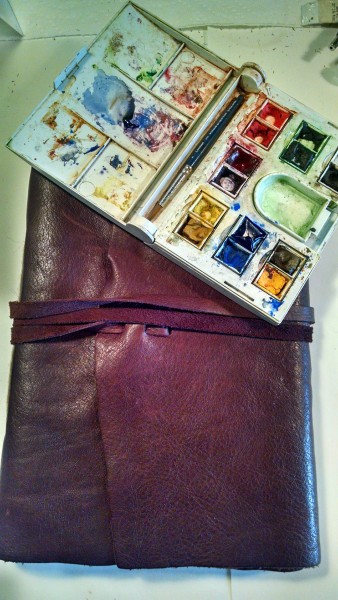 Arriving in the afternoon to Paris, first rule of business was to find our friends and check into the

hotel

. I was immediately fascinated with our new neighborhood right along the

Seine

on the

Left Bank

in

Saint Germain Des Pres

on

Grands Augustins

. History was made here after all,

Hemingway

,

Jean-Paul Sartre

,

Gertrude Stein

,

Louis XIII.
Right near

Notre Dame

before sunset…
The Cafes all lit up and stopping by 

Shakespeare & Co

…
People celebrating the World Cup…
 I had plenty of inspiration to digest in my sketchbook.
 
Shakespeare and Co. has so much intrigue for me, it was so wonderful to paint at dusk.
The sheer amount of armor and weaponry is mind blowing. No two are the same, with it's own character and decor, truly each piece is a work of art.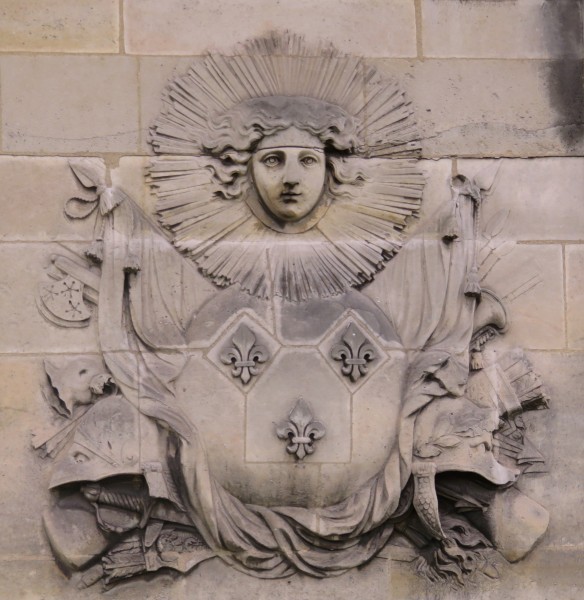 Sculpture has always captivated me but especially the gestural quality in Rodin's work.
Half gesture and half alive, you can see his deviation from the traditional architectural embellishments on the outside of the museum. The faces haunted and delighted me.
In fact, all over Paris and Munich I noticed the different architectural faces watching over passers by. I wanted to sketch them all.
I wanted to sketch the way Rodin sculpted: half gesture, half alive.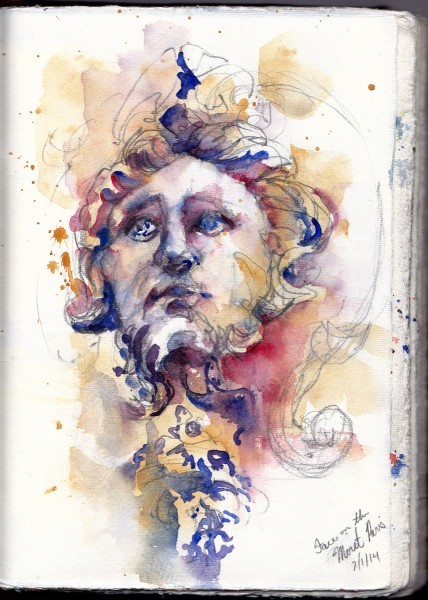 Next morning started with a three mile jog through

Luxemburg Park

. Not necessarily Hemingway style, but inspiring all the same. Sculptures everywhere, it was a beautiful day and a glorious sunlit morning.
 After a Parisian breakfast, we went underground to the

Catacombs

,which I wrote all about

here

.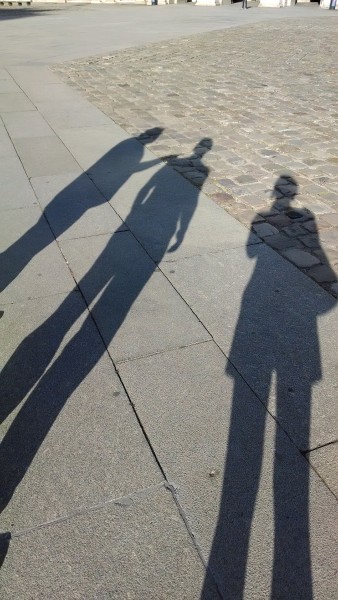 Then we were headed to the

Louvre

!

  Unbelievably huge, we did the 19th century and it's near by wings. I was all like this guy here…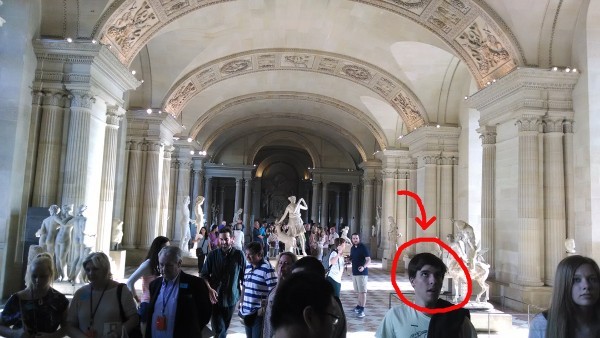 Mind you, my feet were killing me from standing in catacombs line for 2 1/2 hours. We pressed on and on into the next rooms, I just couldn't stop. That is until my legs charlie horsed. We hobbled our way outside and promised to come back. I dipped my legs in the cold water to ease the pain. Perfectly elated at the Louvre, I might as well have been baptized.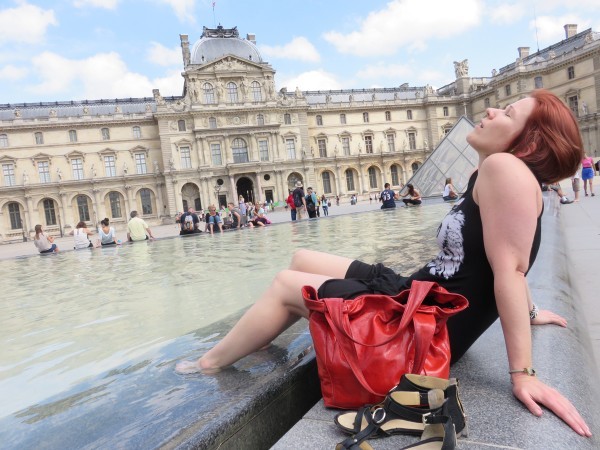 We returned at midnight for a romantic view of the lights and a sketch moment.
 Perfect…..and just perfect.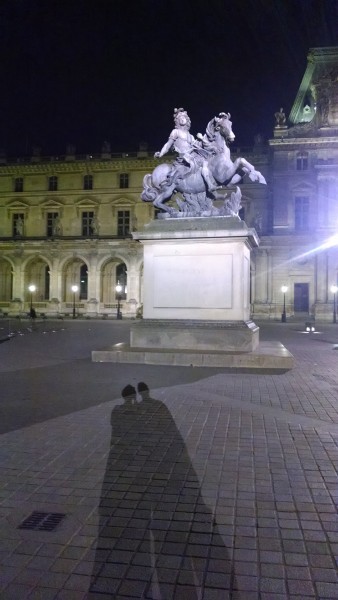 After another wonderful breakfast of crepes with honey and espresso, a few of us headed to

Versailles

. That story deserves it's own blog post too. You can read all about that sketchy, blissful day

here

.
 Just fascinated with being on the streets, I absolutely needed to fulfill a Paris fantasy of mine. That is, sketching a street scene from a cafe over a glass (or two) of wine.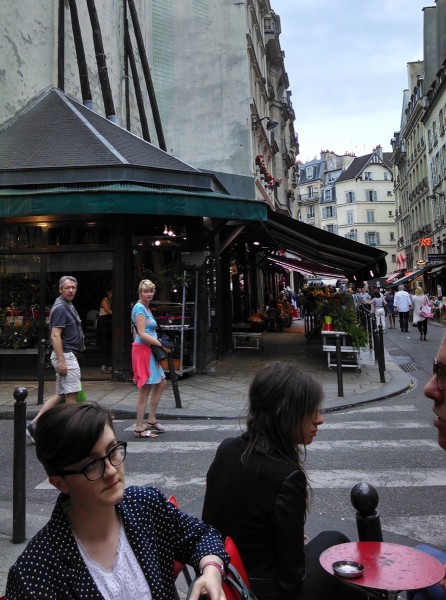 As I sipped and sketched, an older couple with a teenage girl sat down next to me and admired what I was doing. Turns out they were from Wisconsin, they use to summer here and now they were showing their grand daughter Paris, her first time. We shared some Midwestern humor and toasted the summer.
 Finally, we made it through an expedited line (thanks to our

museum pass

) at the

Musee' D' Orsay

.
M/O has many of my favorite things including the Orientalists and Art Nouveau.

It was difficult to get any good pictures of my favorite paintings because I got yelled at a lot for trying. Most of them are blurry from jumping as soon as I heard an annoyed French speaking voice coming towards me. Somehow, it was easier to get everything else tho.
I absolutely love this sculpture, the artist sculpted himself right into it, the look on his face. The difference in the way he treated himself vs. the subject. He's looking in the mirror, clearly sculpting himself but his tools are on the struggle. Such a sense of humor and skill rolled into one ball of genius. Love it.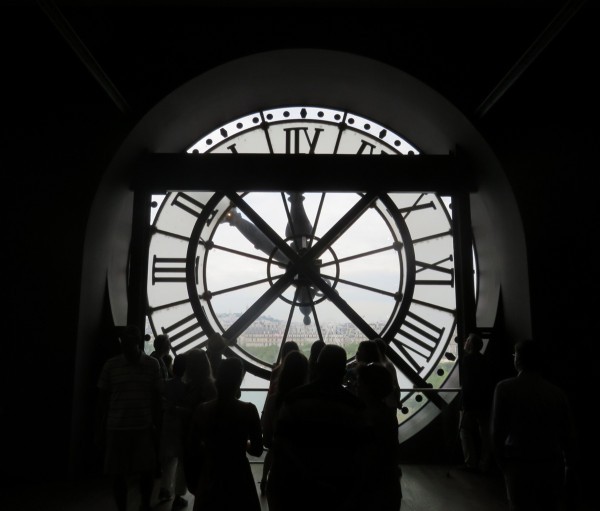 There was plenty of time to see the whole museum in one day and even do some sketches.
One thing about Paris is that it all went by so fast, I saw much and missed even more. My biggest regret was that I went in, passed by and left empty handed, several places I didn't have the chance to go back and buy my heart's desires. Foremost, was

Charvin

the art store just around the corner from our hotel, had these juicy looking watercolors in the window.
I had passed by it at 10 AM on Sunday,it was open, by the time I went back to buy the big set at 12pm it was closed; reopens at 1400.  We had to take our train to Munich at 1100.  I hate when a good thing ends and I hate when I can't bring it home with me…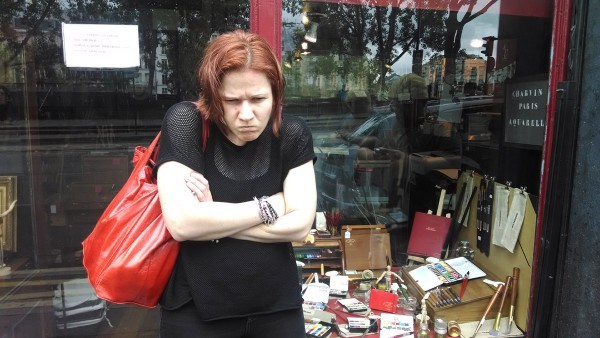 There is a happy ending to that story, but you'll have to wait for the Munich post to read all about it. Meanwhile, we drank, ate fine goat cheese, honey and macaroons while sketching all the way to Munich that day.  On the other side, we joined with more sketchy friends and my German family for more fun Munich style.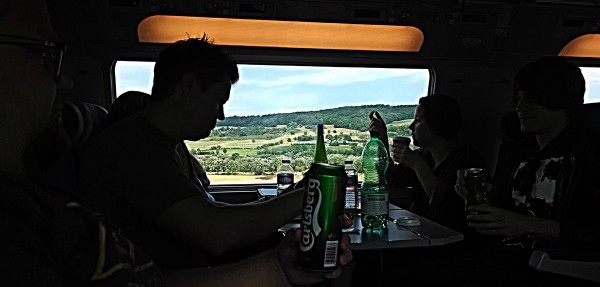 https://garrottdesigns.com/wp-content/uploads/2016/11/IMG_20140717_082430-1.jpg
600
338
Garette
https://garrottdesigns.com/wp-content/uploads/2022/03/GarrottDesigns-Space.png
Garette
2014-09-30 14:44:07
2017-02-07 20:12:17
Sketch Journal: Paris