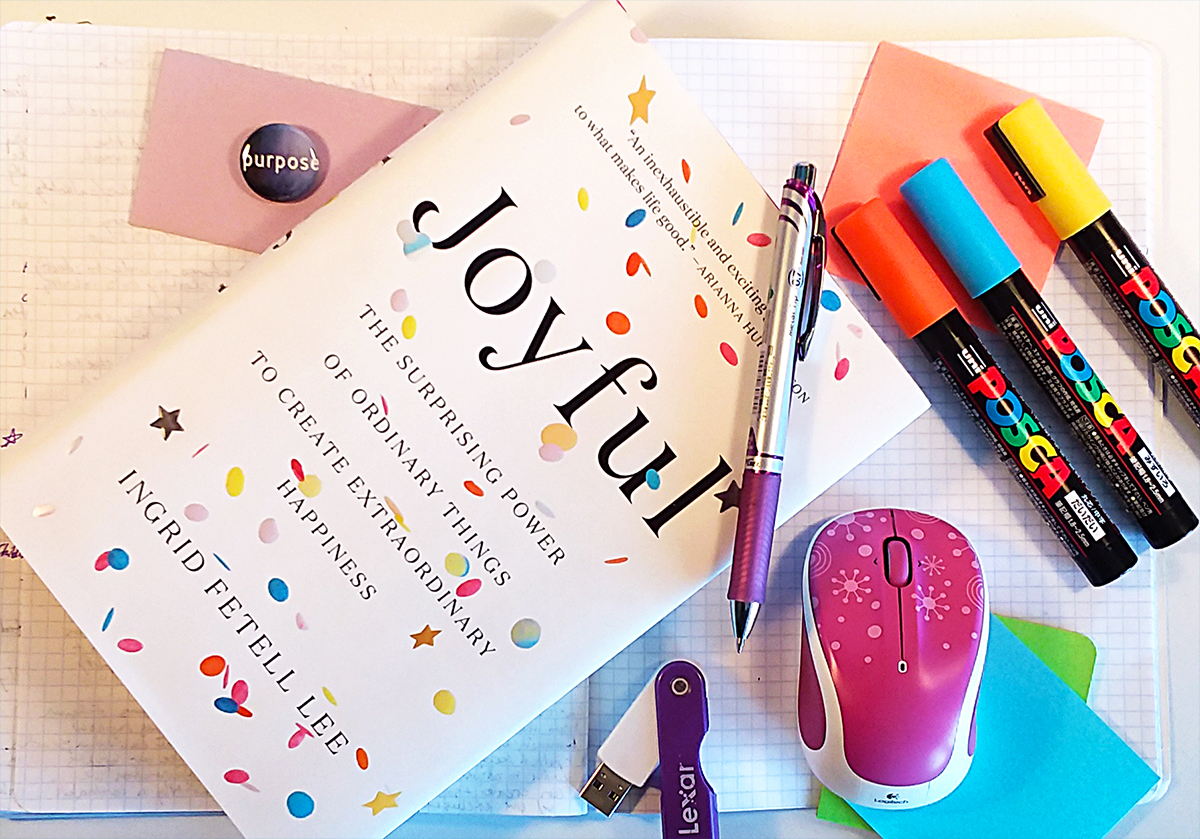 A Month of Joyful Design-The Aesthetics of Joy
Last week I attended an AIGA event with Ingrid Fetell Lee and Debbie Millman discussing the Aesthetics of Joy at Parsons. Ingrid and Debbie introduced us to the surprising power of ordinary things to create extraordinary happiness. The notion of objects and joy is a growing conversation as over consumption and sustainability concerns are on the rise. With the arrival of Marie Kondo's book "The Life-Changing Magic of Tidying Up" and Netflix series, "Tidying Up with Marie Kondo" people are becoming aware of how objects and our surroundings make us feel and the significant impact this can have on our quality of life. In her book "Joyful," Ingrid Fetell Lee seeks to answer the question of how tangible things create an intangible feeling of joy and how to create more joy in our lives.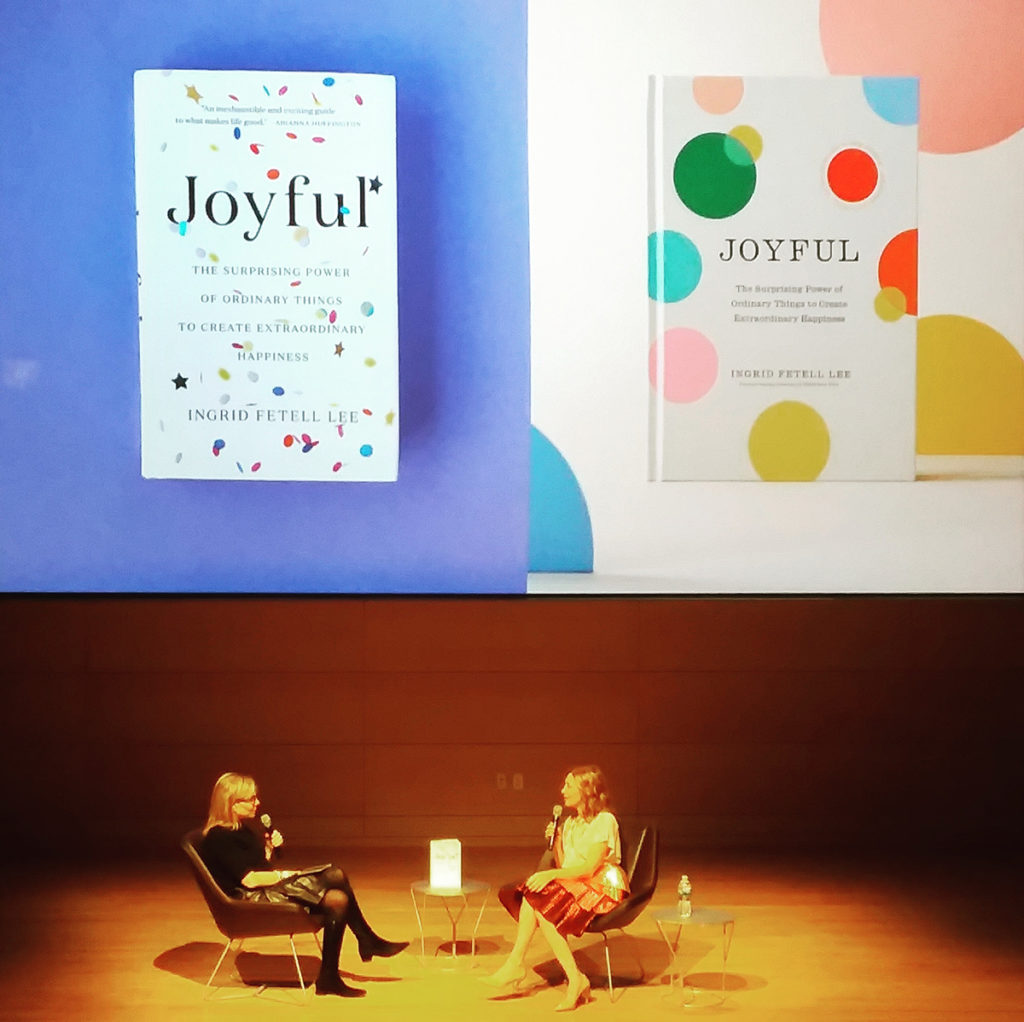 As a designer myself, I often think about human centered design and how good design creates meaningful experiences in our every day lives. From art to architecture, interiors to home goods, wellness to food & beverage and toys to fashion, its my job to research and understand what objects, spaces and experiences delight customers. However, the idea of being responsible for our possessions even when we discard them concerns me as a designer too. In a recent blog post, I reported on the contrast between S**t vs. Stuff. As Fetell Lee said in the interview, "has this item earned it's place in the landfill?" From a cultural perspective, could the pursuit of happiness and the acquisition of things be responsible for the shopaholic behaviors that have come to define Americans? Meaningful, useful and lasting objects are one thing, moments of frivolous consumption are another and yet both are valuable. Fetell Lee attempts to unravel these conflicts in her book and identifies 10 aesthetics of joy that reveal a distinct connection between the feeling of joy and the tangible qualities in the world around us.
I am inspired to explore these ideas during the month of February. While working through the book, I'll be combining insights from my recent research in Copenhagen. Did you know the Danes are considered the happiest people in the world? I've got a few clues as to why. I'll also be posting on Instagram from trade shows with notions of Joyful Design in mind. Join the journey by subscribing to my Newsletter and add to the conversation on your own media outlets by using #MonthofJoyfulDesign, tagging @aesteticsofjoy and @GarrottDesigns. Also, be sure to check out Debbie Millman's Podcast Design Matters and the blog that started the whole conversation around The Aesthetics of Joy.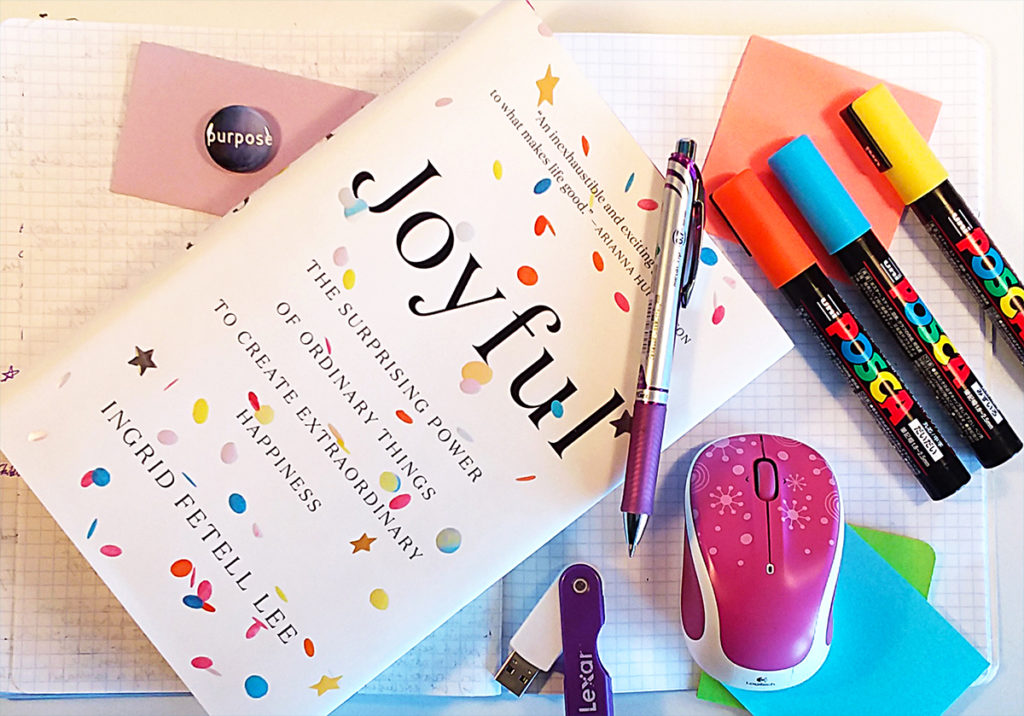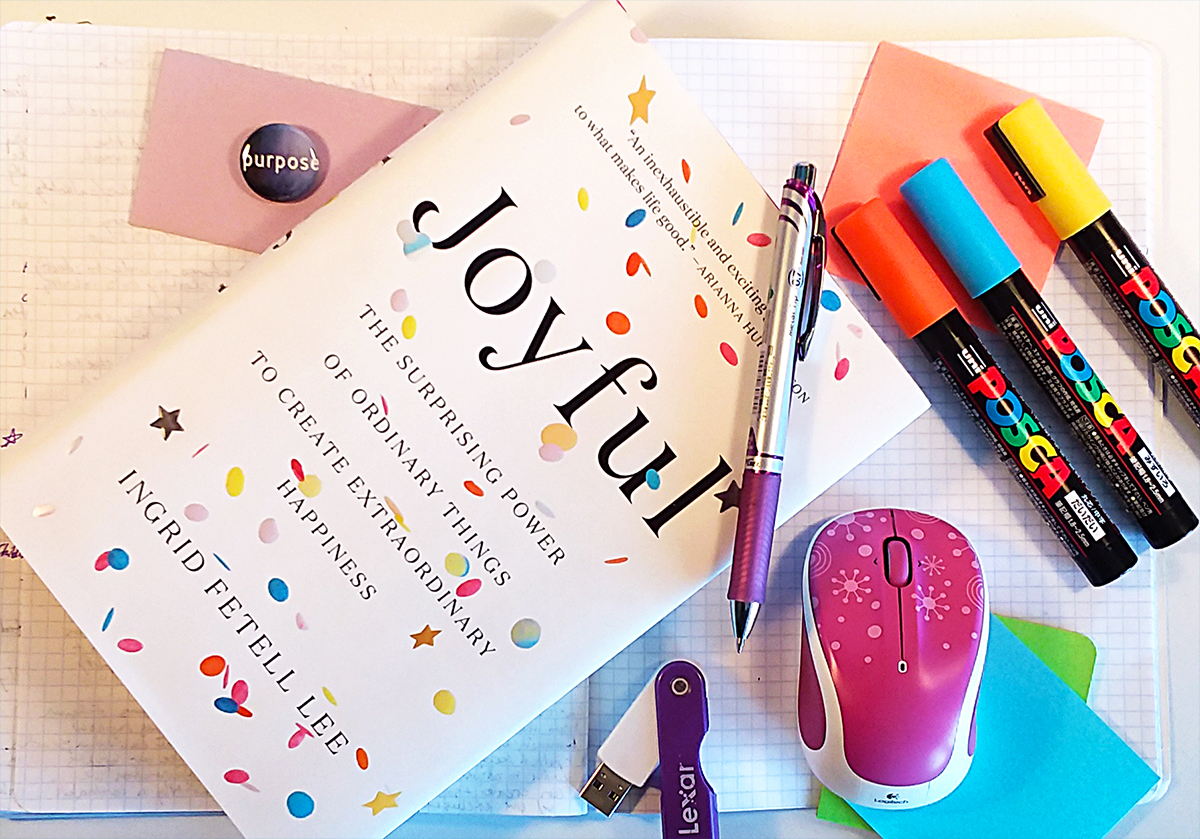 https://garrottdesigns.com/wp-content/uploads/2019/02/Joyful-Ingrid-Fetell-Lee-Design.jpg
839
1200
Garette
https://garrottdesigns.com/wp-content/uploads/2022/03/GarrottDesigns-Space.png
Garette
2019-02-03 12:11:20
2019-02-03 12:11:20
A Month of Joyful Design-The Aesthetics of Joy