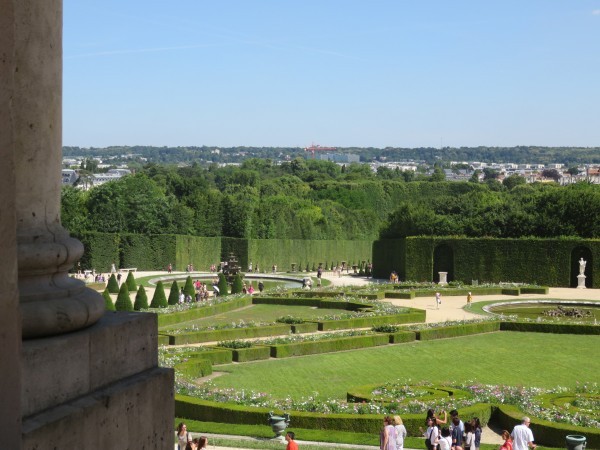 "There is nothing new except what has been forgotten."- Marie Antoinette
I Intended never to forget

Versailles

, so I sketched my way through it this summer on my trip to France. I had studied it in

art school

, knew all about the "

Hall of Mirrors

", the "

Sun king

" and the

gardens

. When a friend of mine told me "

The Queen's Hamlet

" was a must see, somehow I knew I would enjoy every step of the excursion. Good thing too, because Versailles is a HUGE place. Be up for the walk and waiting in line, you'll be richly rewarded.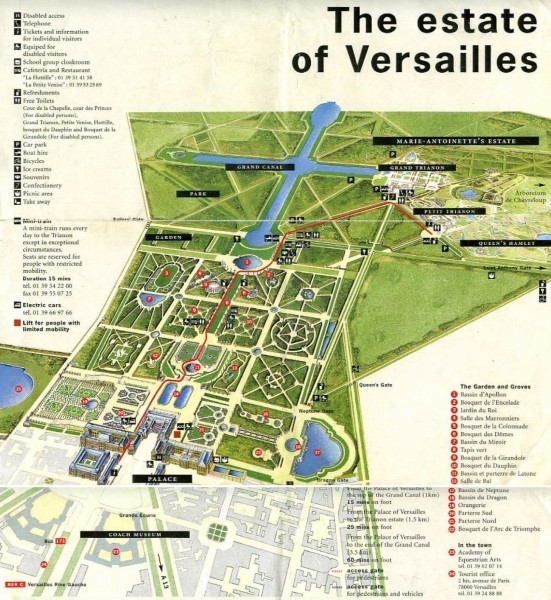 Summer is high tourist season, so the line was quite long. I didn't waste any time though, in the hot sun, I broke out my sketchbook and watercolors to make the best of my vantage point.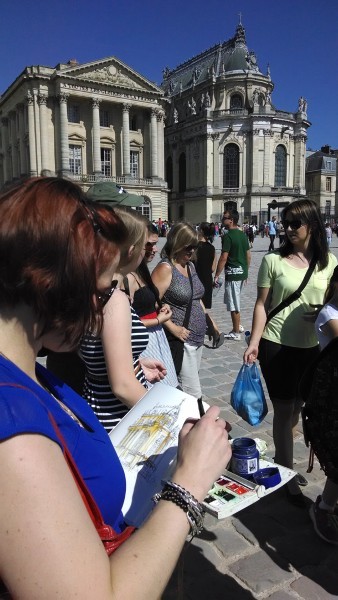 There is no better way to speed up the line but to endeavor an elaborate sketch. I was barely finished before we made the entrance. In my haste, I had lost my Burnt Sienna pigment pan. A donation to miss Marie Antoinette I suppose. You're welcome my queen.
 Inside and corralling through the "King's State Apartment" wasn't much less of a line really. There were so many people it was difficult to really take it all in. Maneuvering around people in my way and getting in other's way, after some time, got a bit old. No sketching to be done in here, but WOW what gorgeous rooms.
Thank goodness there were so many open windows, it was hot and stuffy but for the occasional breeze. Bumping up with damp strangers was not my favorite part.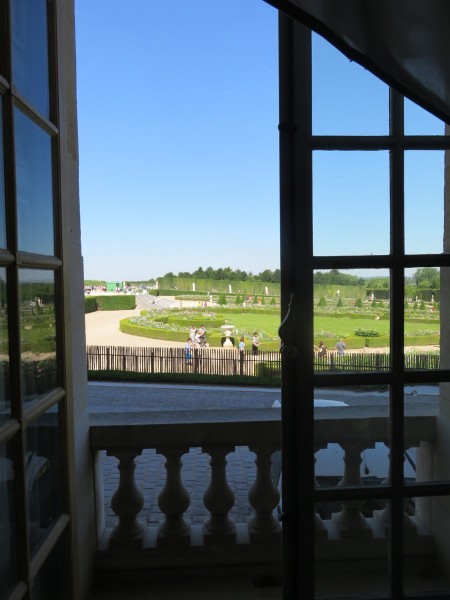 At times I was tempted to throw myself out one…I mean hey, what a view!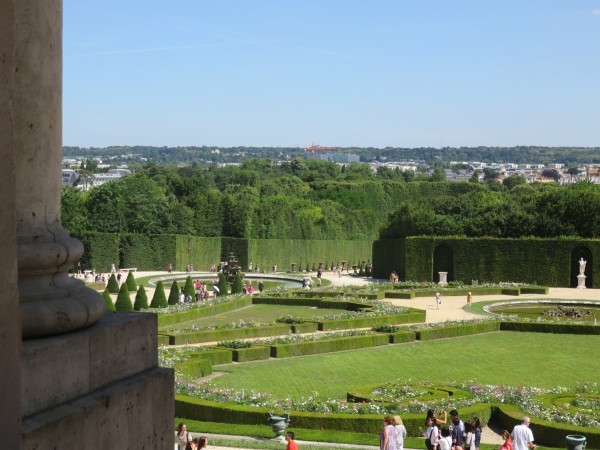 Finally made it to the "Hall of Mirrors", I suppose when the King built it, he had no idea how hot it would get with the sun streaming in. Oh, who needs practical when you have so much money and such exquisite taste!
Oh, there I am!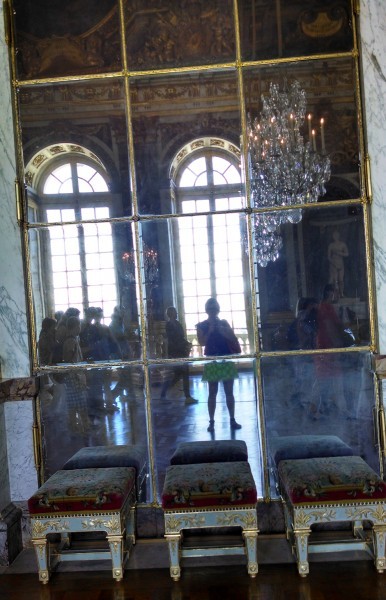 That was beautiful, but I was really beginning to crave an open space and a potential sit down with refreshment. Just ahead was a long open airy gallery full of historic battle paintings and bust sculptures of significant people with really great hair.
I do love historic, especially battle, paintings. The glory, tragedy, human spirit and grandiose compositions give me a painter's trill.
…And so there was a respite, boy were we ready for it. I opted for the luxurious

Angelina

to have a little sketch moment and a glass of wine.
We passed

Voltaire

on our way outside to "the best of all possible worlds".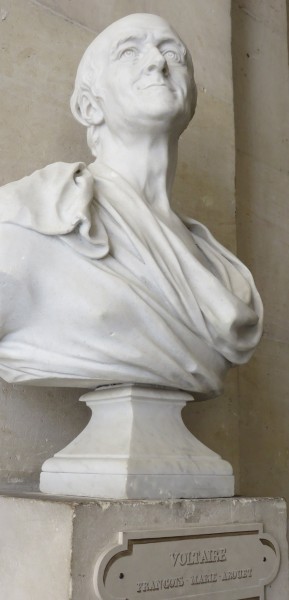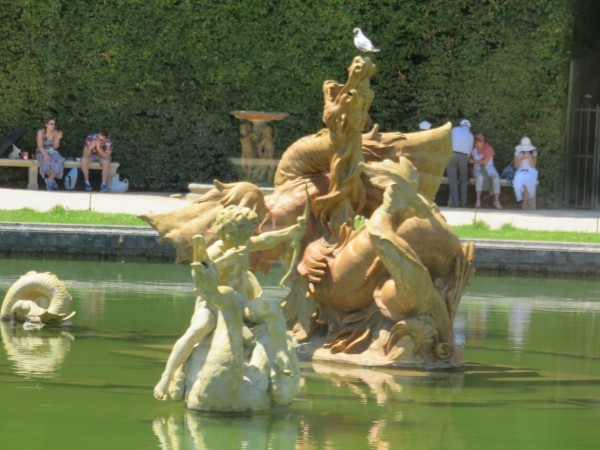 We trolly rode up to the 

Grande Trianon

, passing the Dragon and

Neptune Fountain

along the way.
Love the yellow and slate color theme.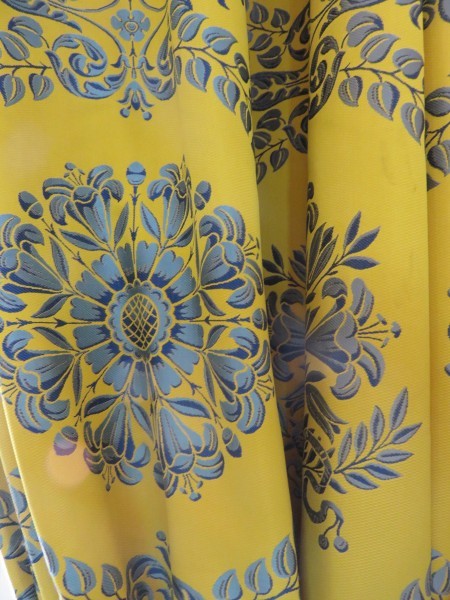 …and the music room…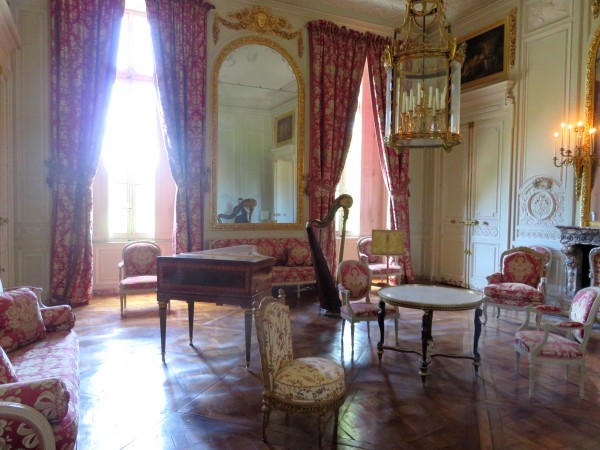 There she is!
The garden fragrances breezed into the house, you could smell some dizzying splendor of lilac, sweet grass and jasmine waft in from the open windows.

Outside under the shaded trees the sun passed through the leaves with such intense chartreuse. I could have had a nap just right here.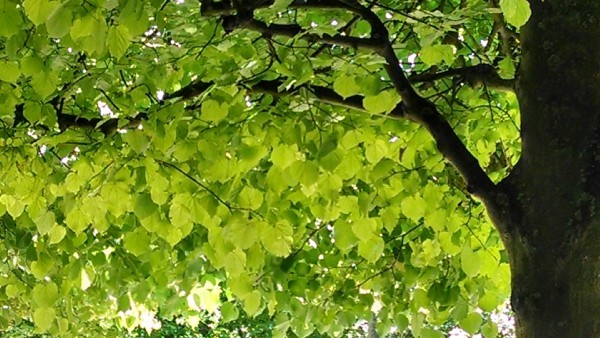 But there was still more ground to cover, just beyond the Petit Trianon was the Queen's Hamlet, and though I was tired, I had to make it at least that far.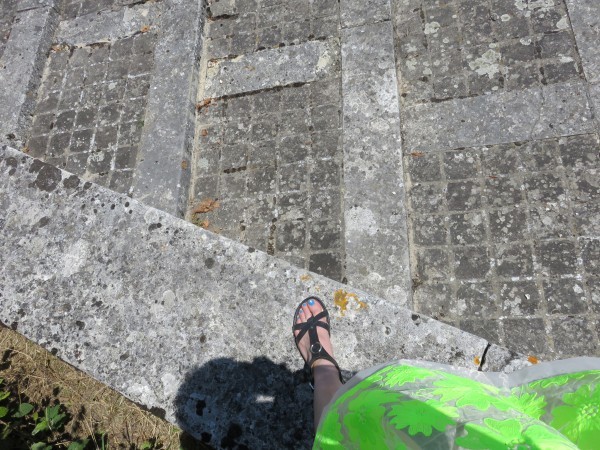 Still, I was happy to climb walls to get the best photos, to see everything and to smell enough that it would stay in my nose for days.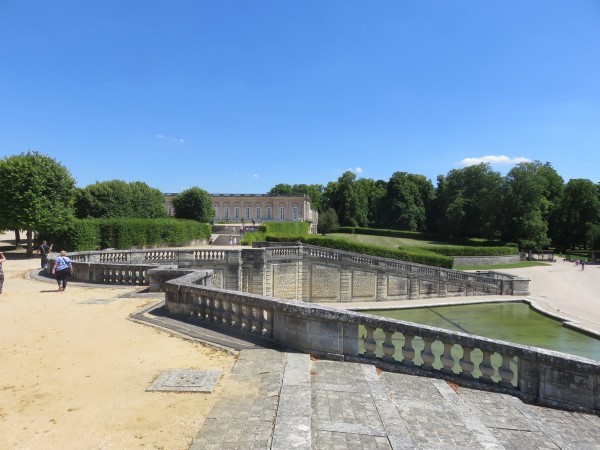 Behind the Petit Trionon are meandering dirt paths and bridges that lead to the "Temple of Love" and just beyond that; The Queen's Hamlet.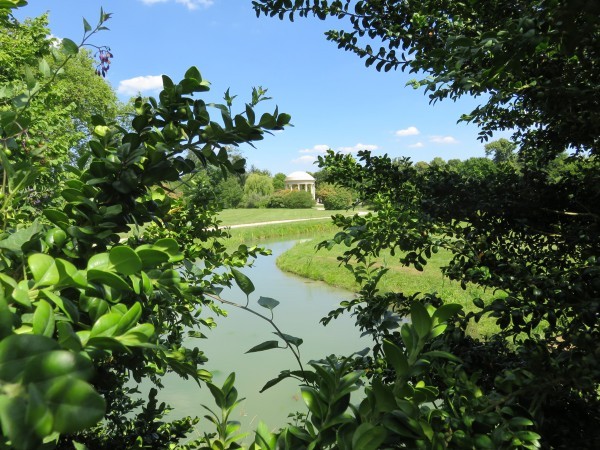 Just under my camera these guys frolicked in the water near the Temple of Love.
 Wandering upon an enchanting village of grass roofed huts and charming gardens, I knew this was the place my friend had described.
Not at all to be so primitive and simple but I loved it exactly here, and so did my companion. All that grandness over there, and this was everything that was perfect, right here.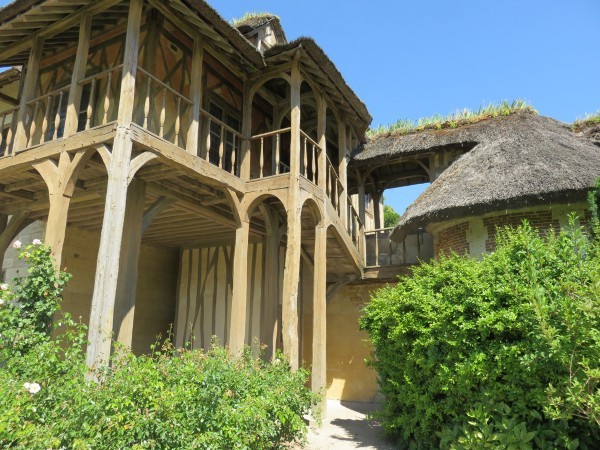 I had to sit and sketch it…
Engrossed in the relative calm and quiet, we walked and discovered…
…and sketched…
There were functioning gardens, and rabbits …
 I will remember the moments I stopped and sketched "the roses".  I will forget the congestion and anything else will only be new to discover the next time.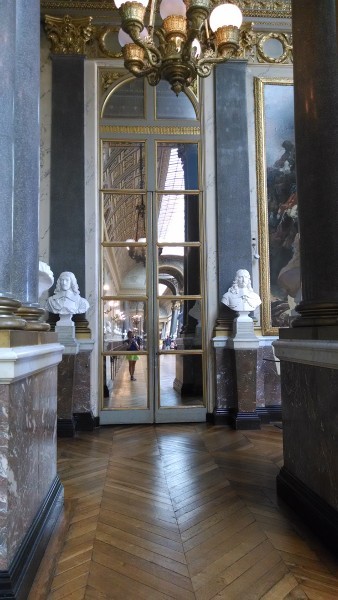 https://garrottdesigns.com/wp-content/uploads/2016/11/IMG_0728-600x450-1-1.jpg
450
600
Garette
https://garrottdesigns.com/wp-content/uploads/2022/03/GarrottDesigns-Space.png
Garette
2014-08-04 14:44:07
2017-02-07 20:10:54
Sketching Versailles