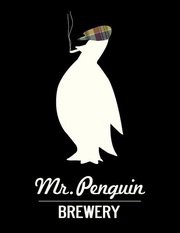 I was recently commissioned to design an art label for a new beer flavor "Nixie" by

Mr. Penguin Brewery

. The mood of this enticing beer:
"Nixie". Definition: The German Nix and Nixe (and Nixie) are type of river  mermaid who may lure men to drown, like the Scandinavian type,  and similar to the Greek

Siren

.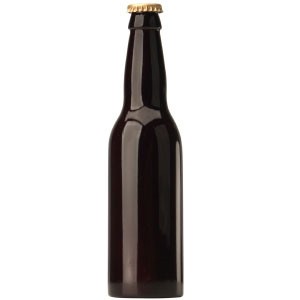 My assignment was to illustrate in watercolor, a dark seductress emerging from the murky waters of desire. Our lusty lady could be pouring water from a vase or something. "Yeah, I got a few ideas", I went to work sketching thumbnails and proposed these 4 compositions.
Mr. Penguin loved them all but eventually settled on Comp # 2 so I went about a more refined sketch for final approval before painting.
I blew it up to 20″ x 14″ so I could free up the brush strokes a bit. I use

Arches Cold Press

, 140lb watercolor blocks. I love that they are  glued down and the texture and absorbency is ideal.
I've also acquired this amazing color 

Daniel Smith Undersea Green

it's absolutely lovely and only Dan Smith makes it. I used this color quite heavily in this painting, it's moody, it's transparent and mixes well with everything and I love how red blends into it. Well, I love whatever red does. So here is the final in living color.
I can't wait to get my case in the mail and see my lady on the bottle. Until then, it would be a shame to leave her sisters in pencil so I decided to paint them as well, but using a slightly different technique. I cut small 8″ x 10″-4 ply plate bristol, (uncertain of how this technique would turn out, I figured small disasters are better than big ones) coated the bristol with

zinc white designer's gouache

and proceeded to paint the same way I usually do. Except now I have the power of erasing, because of the gouache I can wipe out and paint in again.
The gouache reactivates with the pigments and makes an ethereal haze quality that is fun to work with. I like the way these turned out on their own. For the label however, I think the original makes the most impact.
Mr. Penguin

: Brewing progressive beer with the finest ingredients, in other words "Good Beer for Bad People".
I'll drink to that! (as soon as it gets here)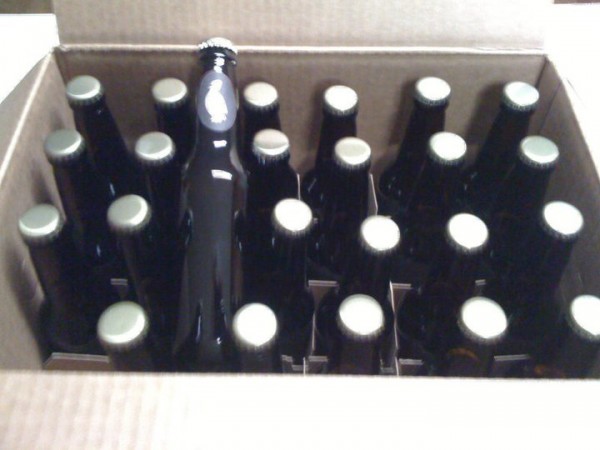 https://garrottdesigns.com/wp-content/uploads/2022/03/GarrottDesigns-Space.png
0
0
Garette
https://garrottdesigns.com/wp-content/uploads/2022/03/GarrottDesigns-Space.png
Garette
2011-03-12 14:40:28
2017-02-07 22:22:18
Designer Label Chaser