Pop-Up Pop-Culture: Crazy4Cult
Being a kid in the 80's was totally

Rad

! I mean, I had

Spuds McKenzie

high-tops (back when they could market cigarettes and alcohol to kids), light up

Jem

earrings, and a

Punky Brewster

denim jacket. When I stayed home sick from school I could watch reruns of

Princess Bride

,

Farris Bueller's Day Off

and

Weird Science

. No other generation had such entertainment opportunities as we.
Now that we're all

BIG

not much has really changed, at least, not for us fortunate ones. Naturally, we've rolled our childhood into adulthood, enter 

Gallery 1988

: A pop-up, pop-culture art gallery that has gone viral!
Opening in 2004 on the corner of Melrose and La Brea in Los Angeles California, the gallery has quickly become  the nations #1 destination for pop-culture themed art work and the premiere venue to witness the rise of emerging artists before they break. An annual show called

"Crazy4Cult"

receives world wide press and celebrity involvement from the likes of filmmaker

Kevin Smith

and

Scott Mosier

.  It was only a matter of time before it came to New York City with a Pop-up opening on August 9th in the Meat Packing District.
When my PHD. seeking (philosopher of pop-culture)

friend

asked if I would join him for the opening, I was all like

"Excellent!!"

.  An artist friend of mine from L.A. who was featured in the show, posted a photo on Facebook of people who were camping out to see the doors open. I thought for sure that was a ridiculous thing to do and that we'd have no problem getting in. WRONG!!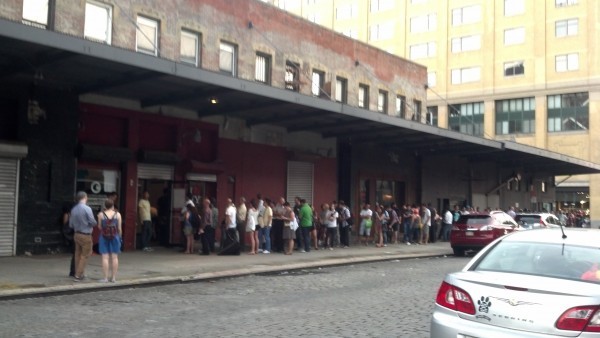 Arriving at 6:30 we waited an hour to get in, prolly wouldn't have been as long if the people in front of us didn't have so many friends that suddenly appeared about every 15 minutes or so, but hey, we're all kids of the 80's how could we hate on em? One even took the trouble to dress as a

Ghostbuster

. High five man!

So long Suckers!!!
Starting with the obvious and familiar: could I get this on a girly t-shirt PLEASE?!
And this one too!!!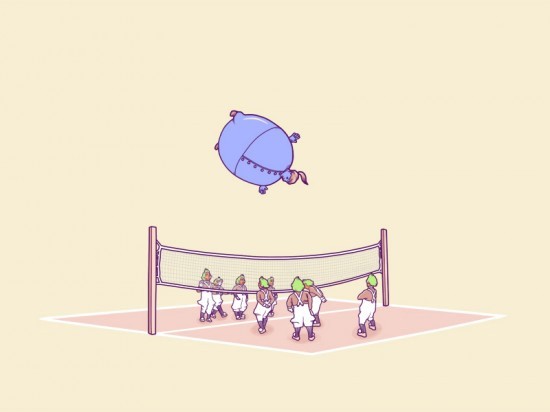 OH, sweet nostalgia, how I love theeeeee…

A new spin on the velvet Elvis paintings, very clever (smarmy).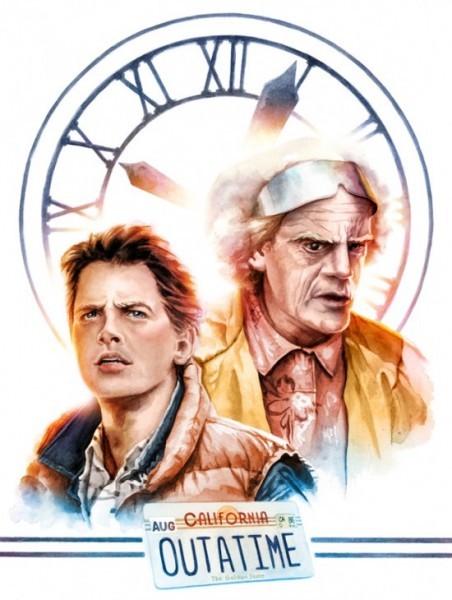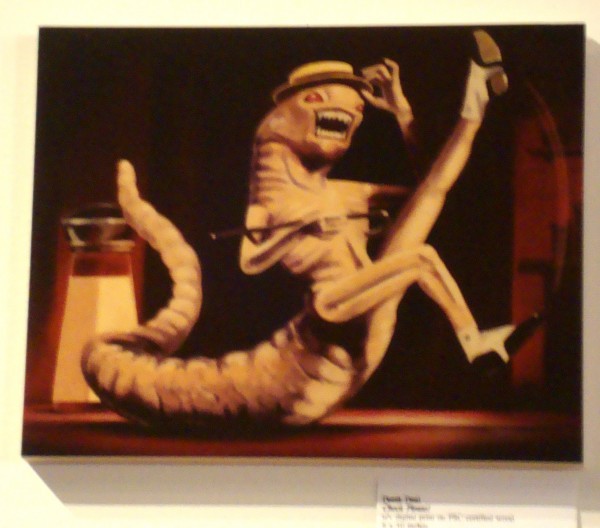 Some, though not 80's, still tug my heart strings. Like the "Iron Giant", I loved that movie sooooo much in college.
Also loved me some "

Fight Club

".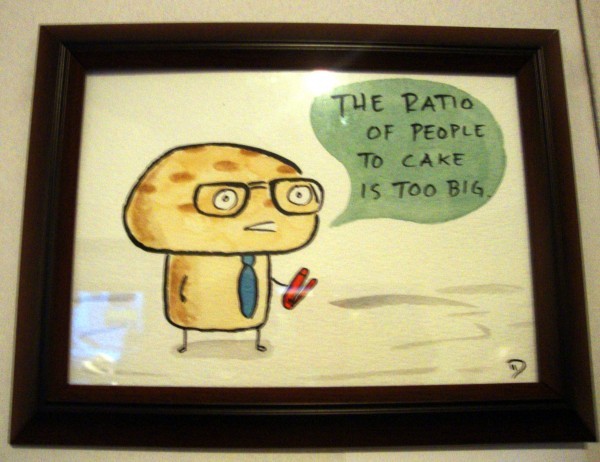 Was really awesome to see some familiar names under some of the work. Congratulations

Molly Crabapple

and

Cuyler Smith

!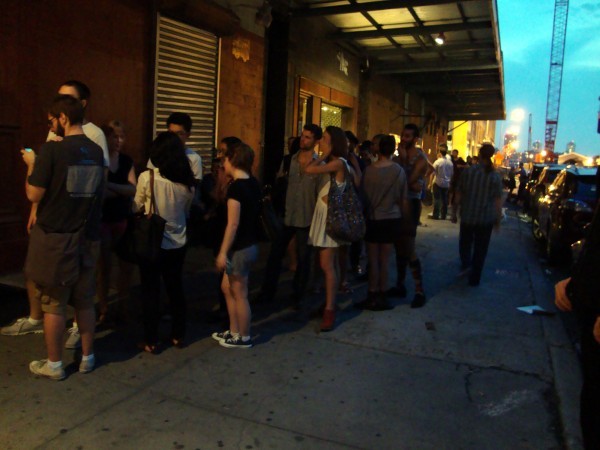 Still a line around the block at 8:30, as you can see, it was a really fun show, and totally worth standing in line 4. "

Crazy4Cult

" runs through September 1st at 64 Gansevoort St. in the Meat Packing District of NYC. If you miss it don't be surprised if you get called a "square", jus sayin.
https://garrottdesigns.com/wp-content/uploads/2022/03/GarrottDesigns-Space.png
0
0
Garette
https://garrottdesigns.com/wp-content/uploads/2022/03/GarrottDesigns-Space.png
Garette
2012-08-12 14:40:37
2017-02-07 21:57:46
Pop-Up Pop-Culture: Crazy4Cult