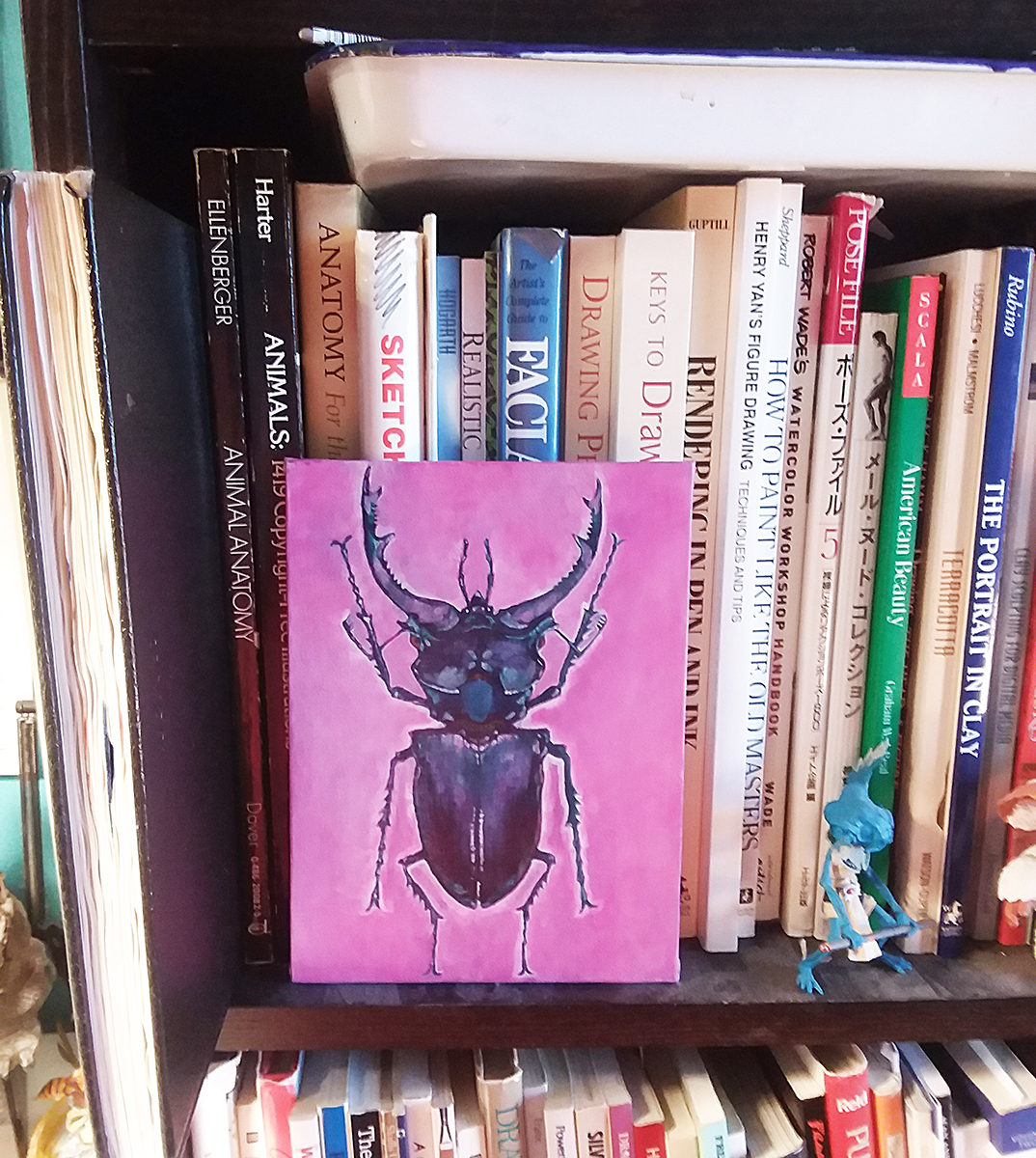 "Natural Selection" Interior Decor: Pink Stag Beetle
Natural Selection
For those who follow my work, you know Natural science has been a strong source of inspiration. My "Natural Selection" series is a collection of insect specimens for people who would rather not collect actual insect specimens. Through the use of expressive brush strokes and wild color applications, I like to bring these fascinating creatures into the realm of art and interior design. Cafe Grumpy recently embraced the collection, see events here. Also, BFloral and I coordinated on an event installation combining art with floral design and I continue to look for celebratory collaborators and natural science conspirators.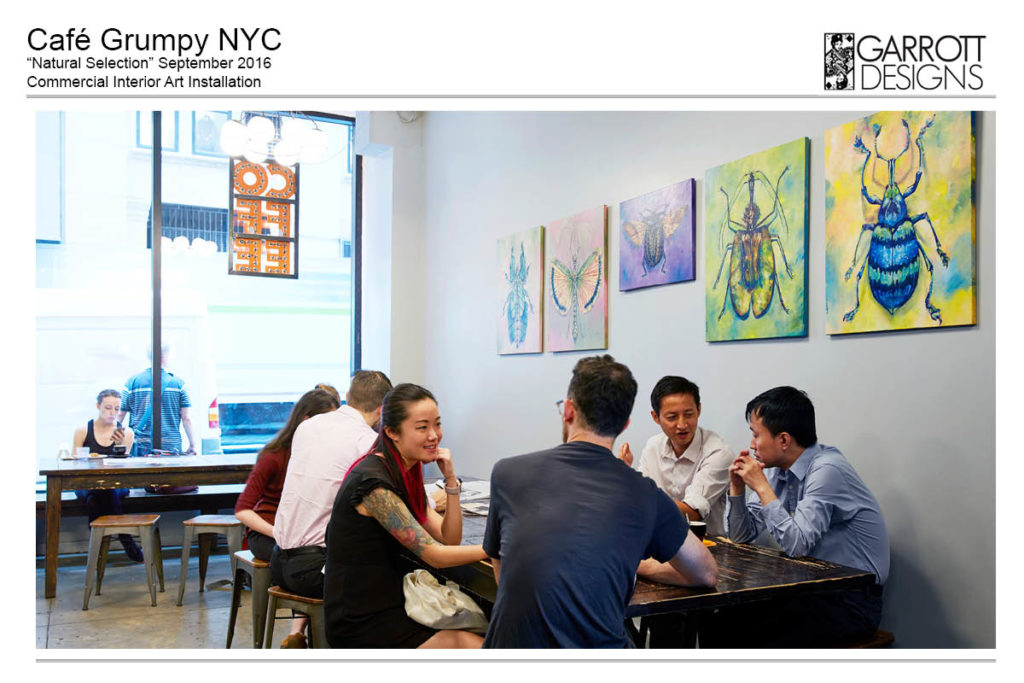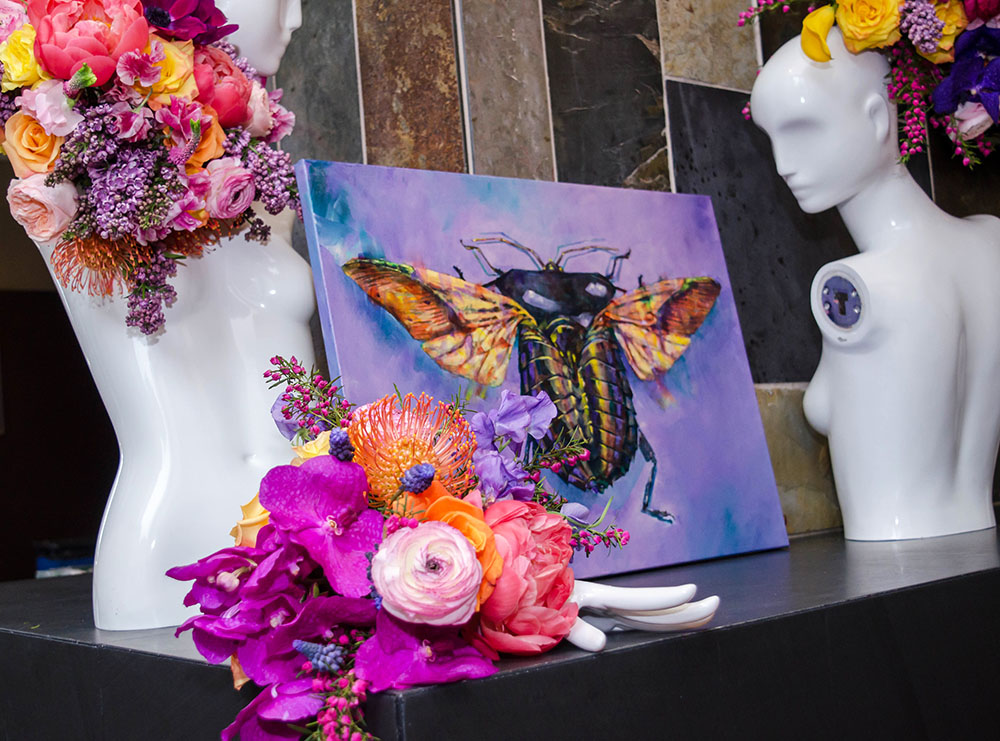 Pink Stag Beetle
I'd like to show a little bit about my process in creating these color infused, expressive paintings of specimen portraiture. The Stag Beetle is a dark and intense creature that exudes a colorful personality. I wanted to bounce as many colors into the "black" of it's body as I could. With a little bit of color theory and penchant for play, I slapped down five different colors and never, ever, touched a tube of black. I used Phthalo Green, Deep Violet, Alizarine Crimson, Burnt Umber and Prussian Blue.

The key for getting expressive with the brush strokes is using as big a bush as possible. I personally love using flat brushes. I work the strokes as if I were sculpting the form of the body in paint. The background color went through a few stages until Magenta just made all the sense in the world.(my nieces texts confirmed this truth) I then created a white halo around the beetle because Egon Schiele was whispering in my ear that day.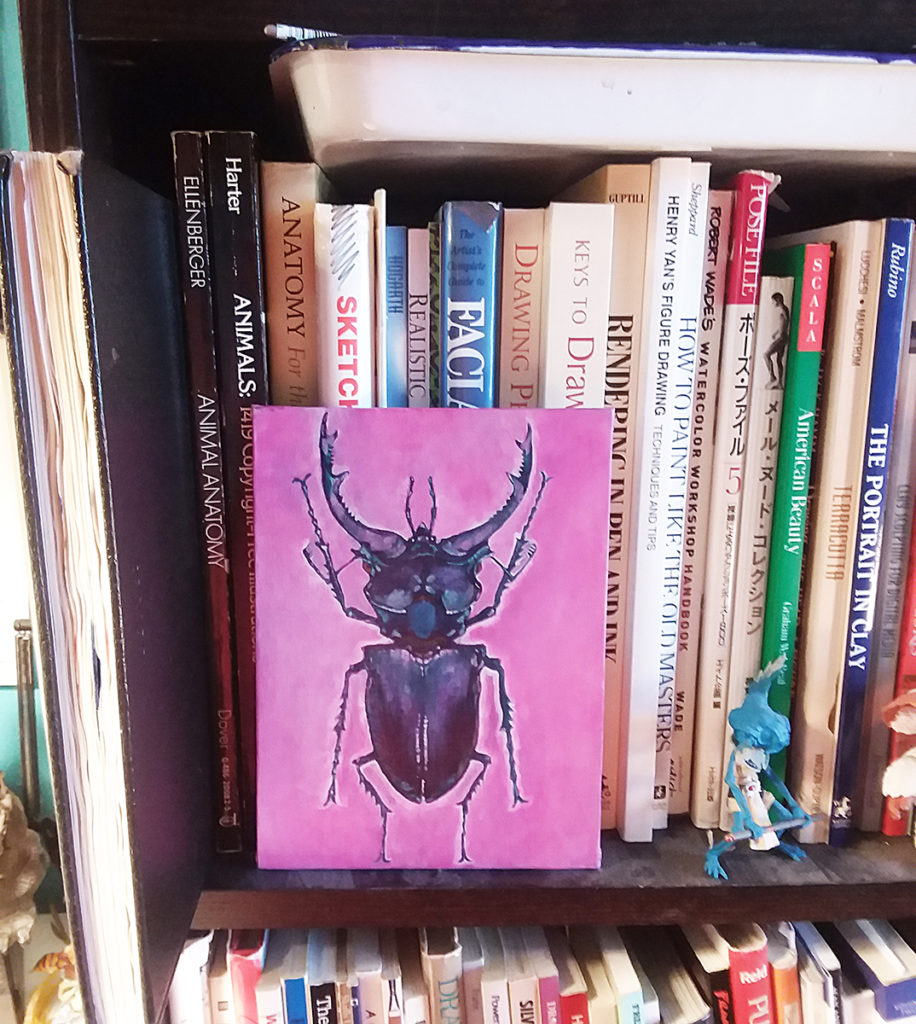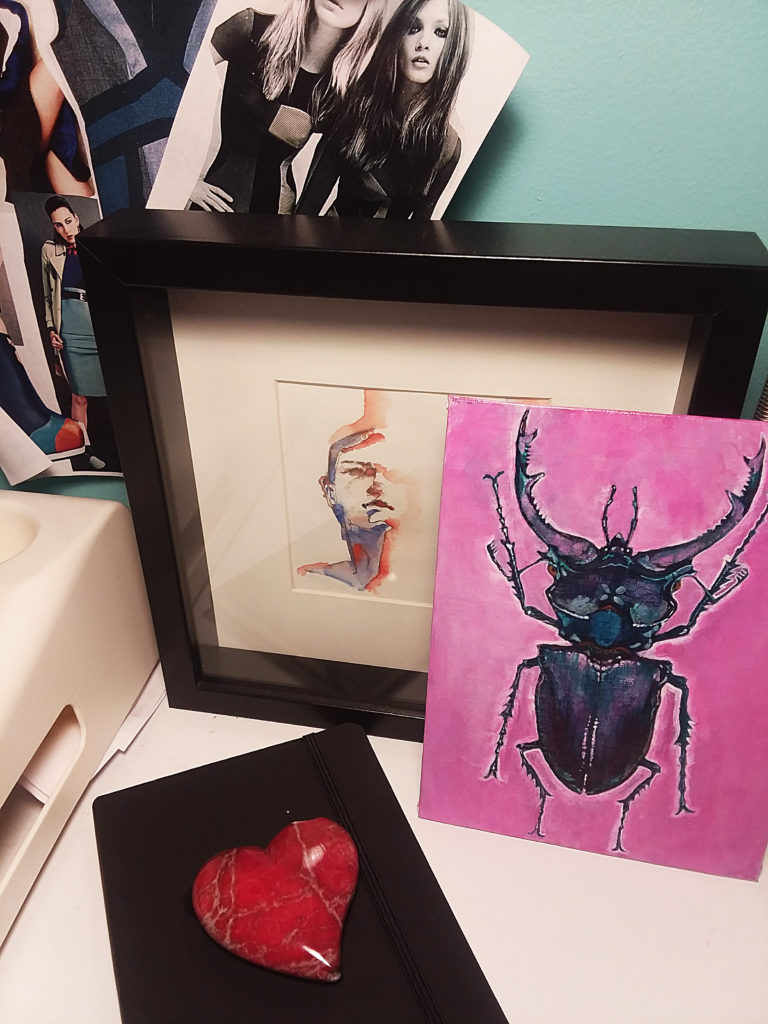 How Can I Buy That?
You can find the "Pink Stag Beetle" original and matte canvas prints here. Have a look at some of the other insects available in the shop. You can also find an assortment of  card-stock prints exclusively at Noir Arts and Oddities, contact Pamela with interest.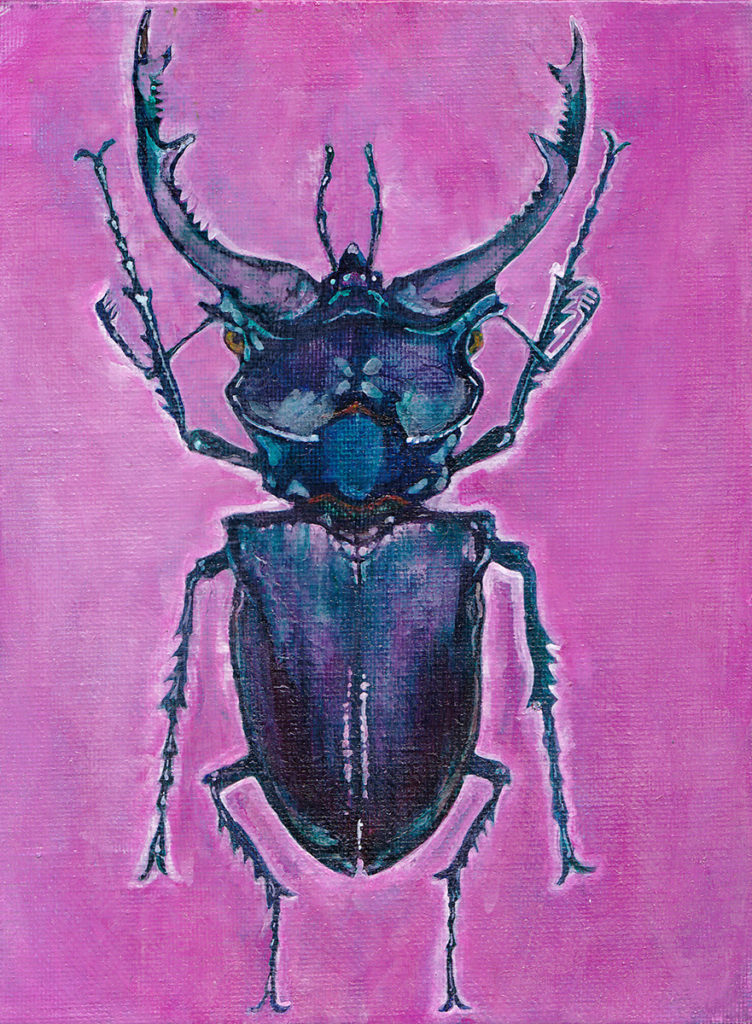 https://garrottdesigns.com/wp-content/uploads/2017/08/insect-specimen-paint-3.jpg
1200
1074
Garette
https://garrottdesigns.com/wp-content/uploads/2022/03/GarrottDesigns-Space.png
Garette
2017-08-06 19:54:31
2017-11-04 15:57:53
"Natural Selection" Interior Decor: Pink Stag Beetle